As Canon fleshes out their mirrorless RF mount, the usual suspects are starting to fall into place. After initially targeting the highest end users with the pro-grade f/2.8 zoom lenses and the exceptional 50mm f/1.2 and 85mm f/1.2 lenses, Canon has branched out to fill out the next tier of lenses targeted at enthusiasts and pros who want more compact options. After releasing the RF 70-200mm f/4L IS last year, they have now added the f/4 ultra-wide to the stable in the RF 14-35mm f/4L IS USM.
The lens completes the trio of f/4 zoom lenses covering wide angle to telephoto, but it does so in a way that is a bit unorthodox for Canon. This lens moves away from the traditional 16-35mm focal length and goes notably wider, to 14mm, while keeping the 35mm long end. As a result, this is the first full frame zoom lens by any manufacturer to cover 14mm to 35mm. Historically, zoom lenses that go to 14mm have been very large, and generally with bulbous front elements. Nikon bucked that trend with their 14-30mm f/4 lens for the Z system, and Canon has followed there, even while retaining that extra 5mm on the long end. As a result, he 14-35mm f/4L is a surprisingly small lens for its focal range. But does that focus on size compromise the optics? Let's find out.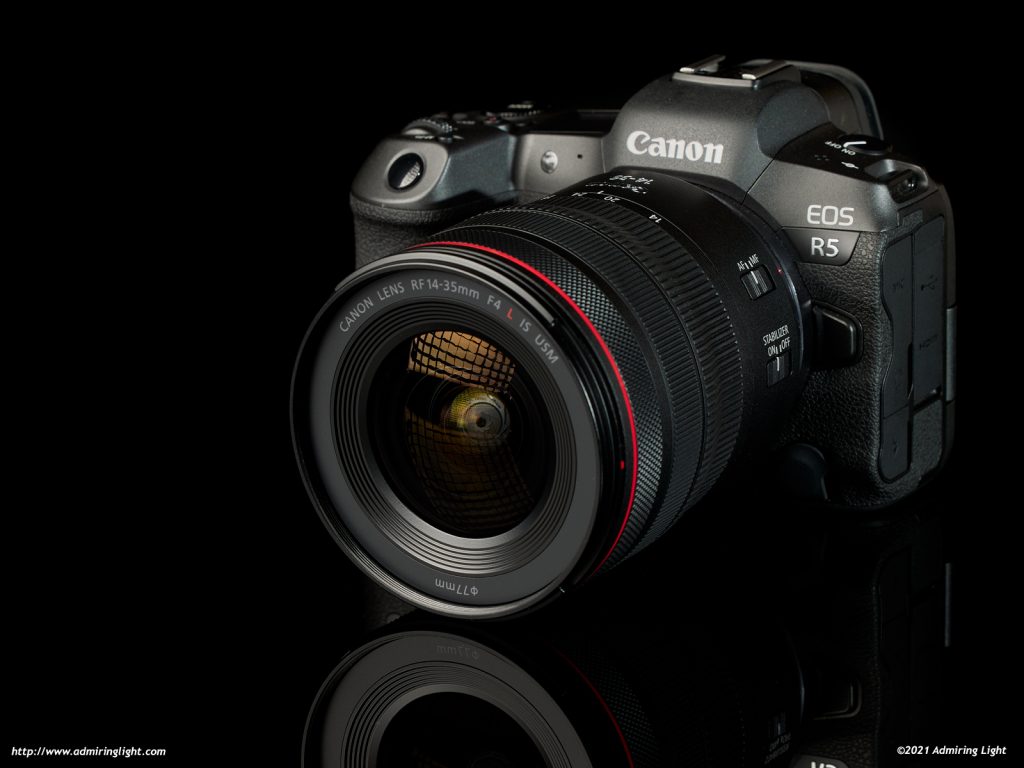 Construction and Handling
Most ultra-wide zoom lenses that start at 14mm have a few things in common. They are generally very large, they generally have a bulbous front element that cannot take filters and they generally have a shorter zoom range to accommodate the wider starting focal length. The RF 14-35mm f/4L IS takes those typical trends and rejects all of them. The 14-35mm f/4L is a surprisingly compact and lightweight lens, being even lighter and smaller than the already fairly compact RF 24-105mm f/4L. It has a standard front element that takes front-mounting 77mm filters, and it sacrifices nothing on the long end of the zoom range, going all the way from 14mm ultra-wide angle to 35mm. It's also worth noting that Canon isn't fudging the 14mm focal length: it's truly a 14mm lens, and is a degree or two wider than my Sigma 14-24mm f/2.8.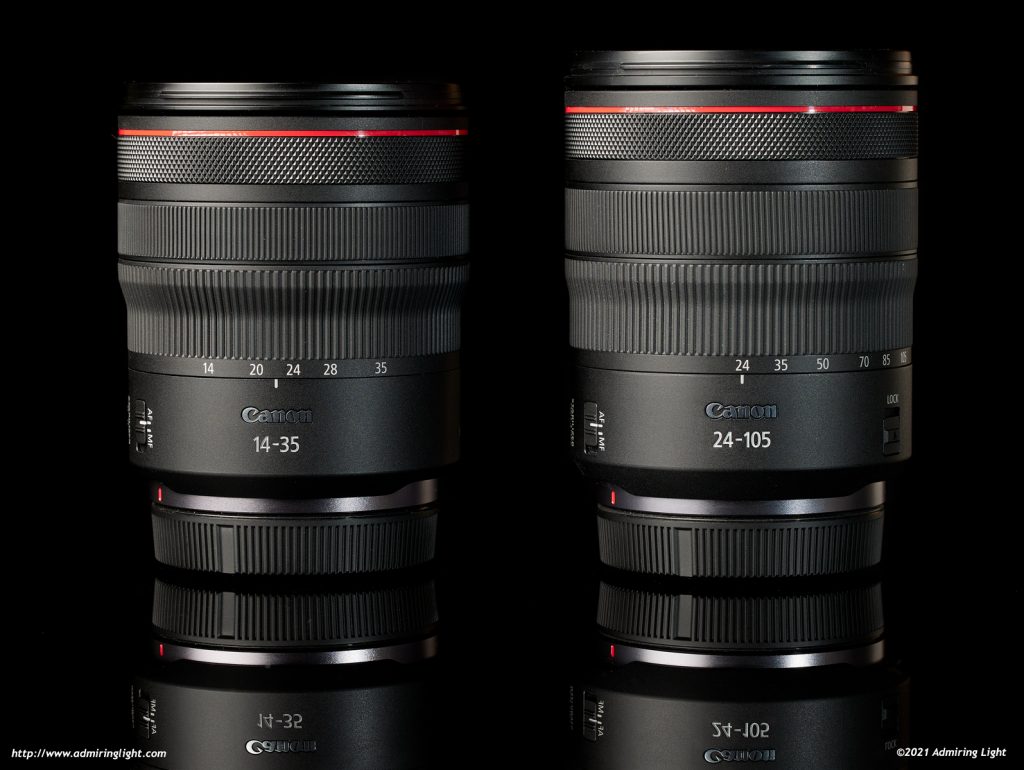 The RF 14-35mm f/4L is built similarly to all the first-wave L-series lenses for the RF mount. The lens features a textured polycarbonate exterior with a metal mount and feels excellent in the hand. The 14-35mm is solidly constructed, with a tightly assembled body. The lens extends slightly at the wide and long ends of the zoom range, with the lens being at its smallest size at around 22mm. While the inner lens barrel extends about 1cm, there is no wobble in the extending portion. Like all L-series lenses, the RF 14-35mm is weather sealed against dust and moisture, and has a rubber gasket that surrounds the lens mount.
The zoom ring is the broadest of the three rings on the lens, and turns very smoothly and evenly throughout the range. The focus ring turns smoothly with nice damping, and focuses by wire, as all RF lenses do. The lens features a clicky control ring at the end of the lens to allow for changing a variety of camera settings.
The RF 14-35mm f/4L comes with a slim plastic lens hood that locks in place firmly. The hood provides a little bit of shading and protection for the front element. The hood reverses for storage, and unlike a lot of hoods for Canon's EF-mount ultra-wide zooms, it is of reasonable diameter and doesn't make the lens overly large when reversed.
As mentioned earlier, one of the greatest things about the RF 14-35mm is that despite the extreme ultra-wide field of view, the lens can take normal 77mm screw on filters, including slim polarizers. This is a big advantage over most other wide zooms that start at 14mm. Often 14mm and wider lenses require expensive and bulky filter systems, much like what I was using with the Sigma 14-24mm f/2.8 DG DN for Sony. The 77mm thread size matches the other f/4 zoom options in Canon's RF mount system, so three lenses can cover 14mm through 200mm, while all utilizing the same filters.
Autofocus and Stabilization
The RF 14-35mm f/4L IS comes with Canon's most recent Nano-USM focusing motors, and as a result, the lens focuses swiftly and silently. Autofocus accuracy is excellent, though I found that in very low light, a larger focus square can be helpful when shooting at the wide end of the zoom range.
One nice benefit to the lens design is a very close minimum focus distance of 7.9 inches at all focal lengths. This yields a respectable maximum magnification of 0.38x, allowing it to pull double duty as a close-up lens when set to 35mm.
The lens has an optical stabilizer that Canon claims as good for 5.5 stops on its own, or up to 7 stops on bodies with in-body stabilization. In my experience, this is always a little optimistic, but the stabilizer works very well. I could get sharp hand-held shots at 14mm between 1 and 2 seconds if my technique was good, and 35mm shots at around a half second. This equates to around 4-5 stops of extra handholdability in my experience on the R5.