Image Quality
Sharpness
Given the excellent sharpness wide open on the 35mm f/2, I had high hopes for the 23mm f/2, and for the most part, they were met. Wide open, at moderate to far focus distances, the lens starts out reasonably sharp in the center, with a bit of softness as you get towards the edges.  Stopping down yields very sharp images across the entire image frame.
The one caveat is shooting at wide apertures in the close-up range.  This includes shooting from the rather impressive minimum focus distance of 8.6″ to around 3 feet or so.  At these closer focus distances, the lens shows some softness. It's not bad, and decent prints can still be made, but it won't yield critical sharpness in these conditions. Given how good the 35mm f/2 is in these conditions, it's a bit of a letdown, but not necessarily a deal breaker.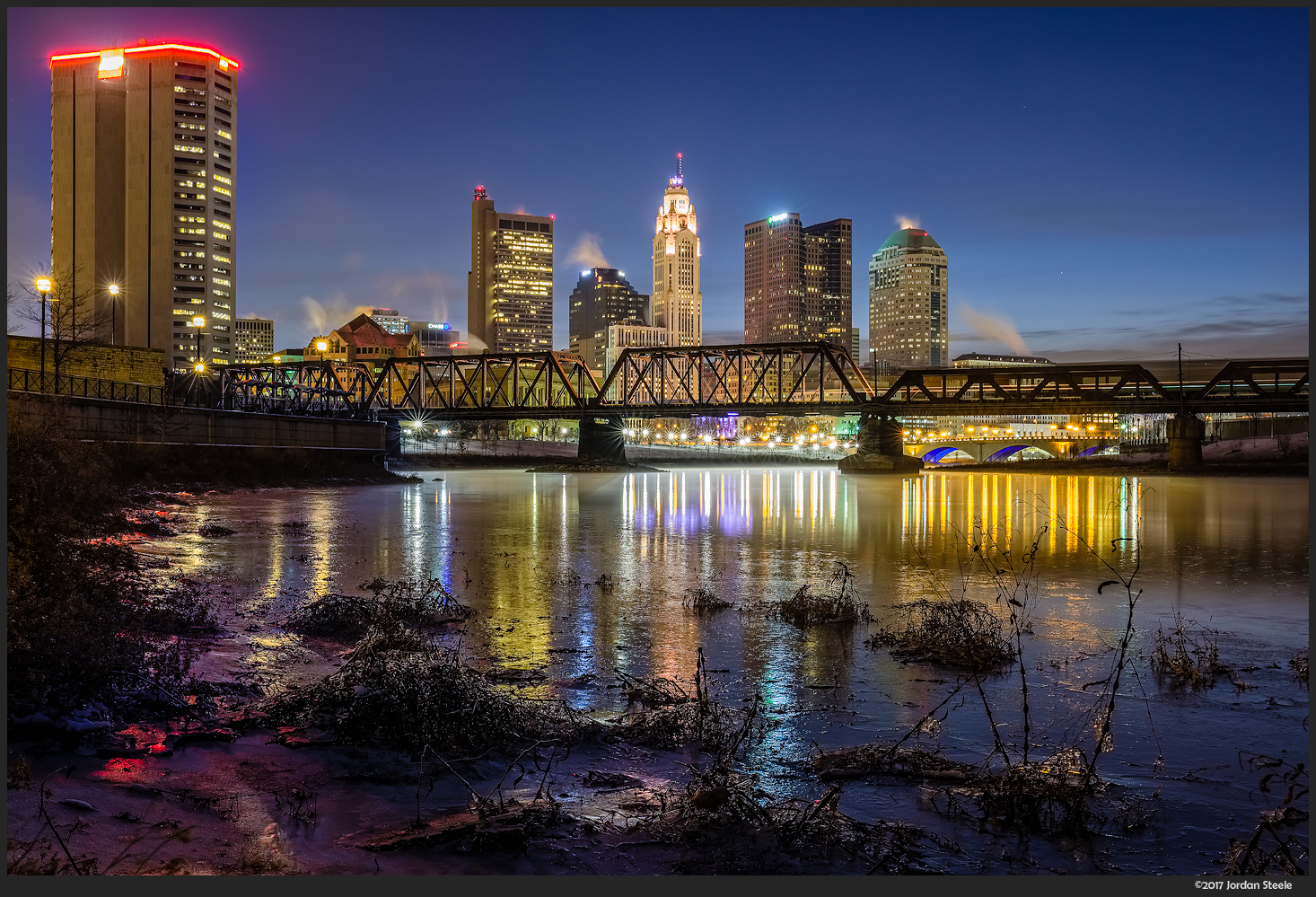 Color, Contrast and Chromatic Aberration
The 23mm f/2 yields images that have great contrast right from f/2, and the contrast profile stays consistent throughout the aperture range.  Color response is also excellent, with rich color that matches the other prime lenses in the Fuji lineup.
The 23mm does display just a touch of lateral chromatic aberration, but it won't be visible in the vast majority of images and is easily corrected.  Longitudinal CA can show when shooting high contrast subjects at wide apertures, with a bluish background fringe and a magenta foreground fringe.  It's not terrible, but it is noticeable, so some images may require some correction if it bothers you.
Bokeh
With environmental portraiture, being able to blur the background is often a desirable trait.  The 23mm f/2 is fast enough to give that nice blur on closer work, but it's not quite fast enough to provide a lot of separation on a bit more moderate and distant subjects.  That said, in those closer situations, the bokeh from the 23mm f/2 is very nice.  The blurred areas are evenly illuminated and have a nice soft falloff that yields nice and creamy backgrounds.  Specular highlights are nice and even as well, with only a slight outline surrounding the blur discs.  I find the overall look very pleasing.  Some nervousness can creep into the background when focusing at medium distances of around 6-10 feet, but it's not bad.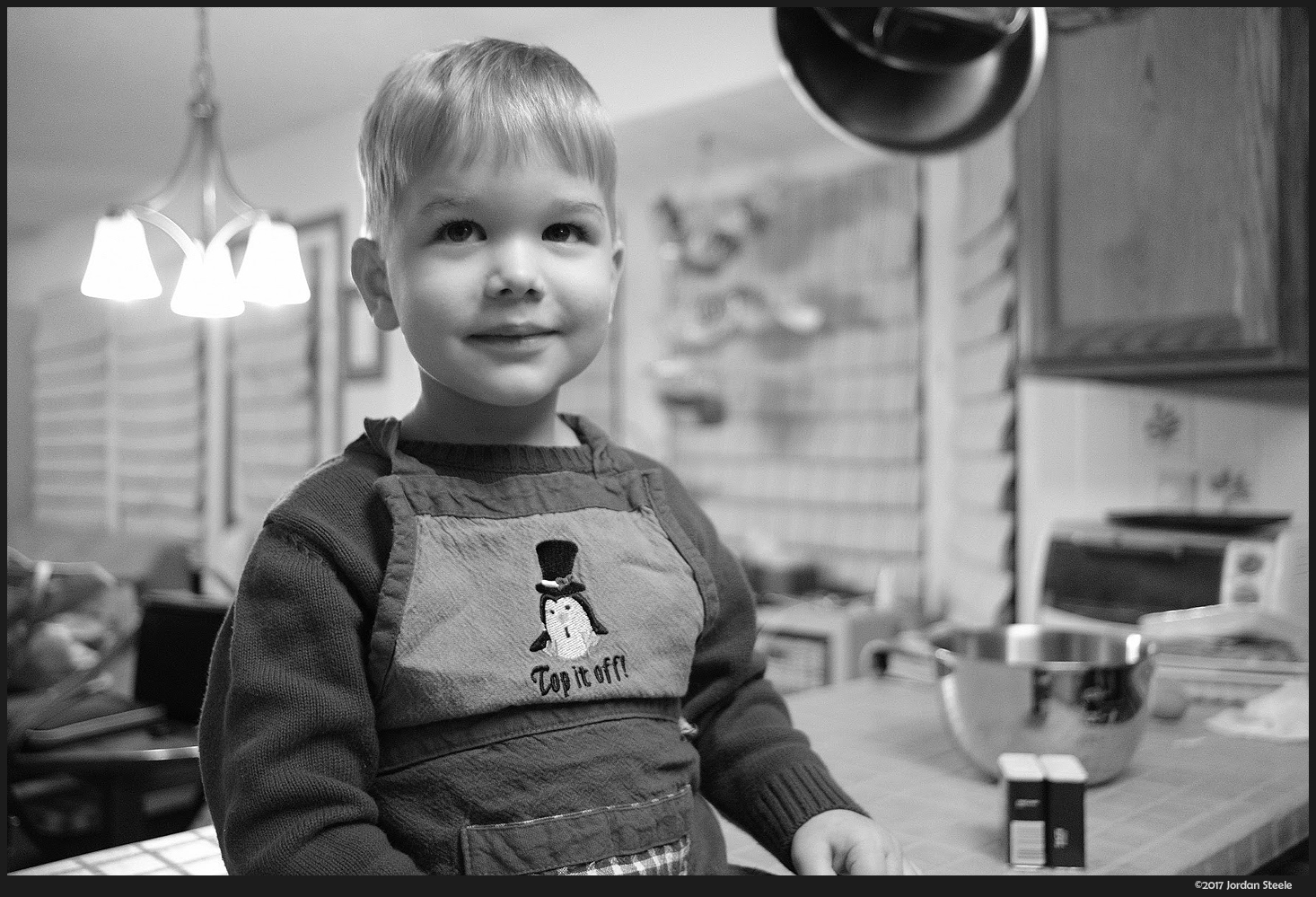 Distortion, Flare and Vignetting
In the great merry-go-round of Fuji's distortion correction, you'll find that some lenses are very well corrected optically for distortion, while others rely heavily on software corrections.  The 23mm f/2 is one of the former lenses, as almost all distortion is handled optically, and the result is excellent, distortion-free images.  Lines remain straight and linear.  The image below has had some perspective correction to remove keystoning, but no optical distortion correction has been performed.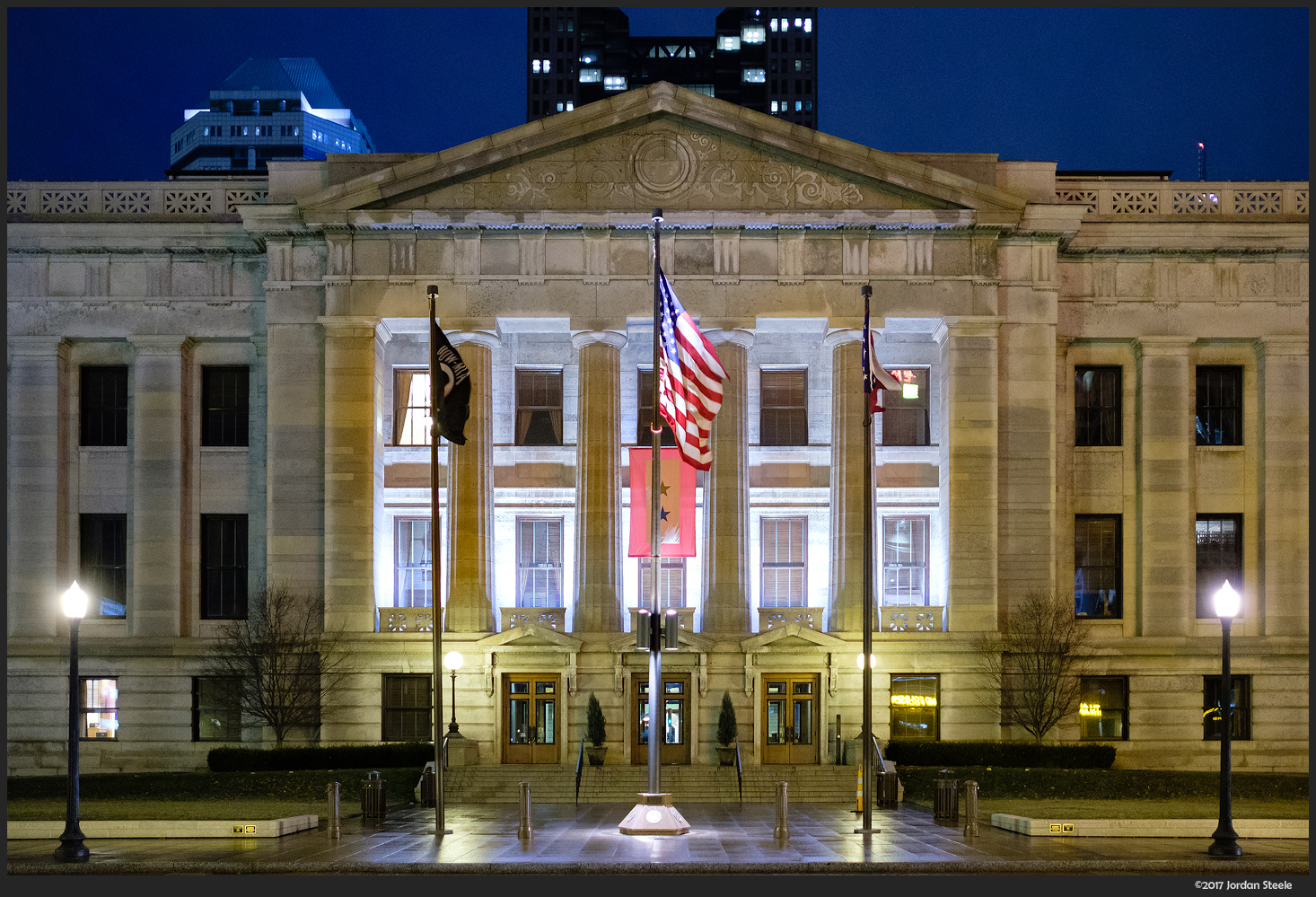 While essentially my entire testing period was filled with clouds, and therefore I didn't get to test the lens against sunlight, I did shoot quite a bit among bright streetlights, and the 23mm f/2 performed quite well against bright light. Little to no ghosting was visible in my shots, and veiling flare was also very well controlled.  Only when placing a bright light source at the very edge of the frame, did I notice a green ghost shoot into the frame from the edge. Some minor ghosting can be seen with light sources near, but not quite at the edge, but they're still well controlled.  Overall a very nice performance. It's also worth mentioning that the 9-bladed aperture makes for excellent light stars when stopping down, producing beautiful 18 pointed stars around light sources when shot at smaller apertures.
While vignetting is also corrected for in the built-in lens profile, some residual vignetting is visible at wide apertures.  Uncorrected, it's rather pronounced, so the correction will increase noise a bit at the edges, especially at higher ISOs.
In all, the 23mm f/2 is a good performer optically, but not without its flaws.  It doesn't quite match the optical prowess of the 35mm f/2, but will still produce very nice images in most any situation.