Viewfinder and Rear Screen
The E-M5 Mark II inherits the outstanding electronic viewfinder (EVF) from the flagship E-M1.  This is a 2.36 million dot finder with generous 0.74x magnification, putting it in line with modern full-frame DSLRs in viewfinder size.  The finder is clear, low lag and beautiful to look through. Much like the big clear view in a small body was one of the hallmarks of the original OM series SLRs in the 80s, the big viewfinder in a small body is a wonderful thing to have in the OM-D series, and it's a noticeable step up from the clear but small finder in the original E-M5.
A similarly large change has occurred on the rear of the camera, as the OLED tilt-screen that appeared on the E-M5 has been replaced with a brand new 1 million dot, fully articulated LCD touch screen on the E-M5 Mark II.  The new screen has much better viewing angles and is crisp and clear with good touch response and can be positioned in most any angle.  A fully articulating screen is one of those things that I both love and find a bit finicky.  When shooting handheld  in landscape orientation, I prefer a tilting only screen, as it's easier and faster to pull out and the image stays in line with the lens axis.  A fully articulating screen requires you to pull out the screen, pivot it back and then compose while looking to the side of the camera, which feels awkward to me.
Of course, the massive benefit to a fully articulated screen is in every other position scenario.  It's especially useful when composing vertical shots low to the ground, where tilt-only screens become ultimately useless.  It's also convenient when you need to be to the front or side of the camera.  Overall, it's a net benefit, especially when shooting tripod mounted.  The only issue I had with the E-M5 II's screen was that the access notch to pull the screen out is right next to where your right thumb rests when holding the camera.  This makes it sometimes difficult to actually pull out the screen while maintaining a solid grip on the camera.  I'd prefer the access notch to be under the camera to be honest, so it could be pulled out quickly from the bottom.
Autofocus and Performance
The E-M5 Mark II controversially doesn't contain phase-detect autofocus pixels, relying on good old-fashioned contrast detect for everything.  On the surface, that sounds like a bad thing.  However, I was extremely pleasantly surprised by the autofocus performance of this camera, in both single shot and continuous focus modes.
In single shot mode, Olympus would be hard pressed to improve on the already amazing speed that has been around for a few years.  Indeed, it's among the fastest single shot autofocus of any camera around today.  With a fast focusing lens, AF locks nearly instantly in almost any lighting situation.  I did have a few odd situations where the camera would think it was in focus when it clearly was way out of focus, but these were quite rare.  Overall, there is nothing but speed and exceptional accuracy.
On the continuous autofocus side, I was likewise impressed.  Despite lacking phase-detect capabilities, the E-M5 Mark II was able to very competently track moving subjects, even those moving towards the camera, as long as it was at a moderate, person-paced speed.  I wouldn't use the camera for motor sports, but I got a high number of shots in focus with my daughter running at the camera, which is something the original E-M5 could never handle.  Accuracy seemed very close to what I was able to achieve using the E-M1, which is quite impressive.  It's still not quite as good as something like the Sony a6000 in continuous autofocus, but for contrast detect, it's the best I've used.  The limiting factor is that focus tracking can only be performed at the continuous Low frame rate of 5 frames per second or slower.
As a whole, the E-M5 Mark II is an extremely responsive camera as well.  Shutter lag is very short, write times are fairly quick.  The camera is capable of 10 frames per second shooting with the mechanical shutter and 11 fps with the electronic shutter (though this carries other compromises), though the buffer will only store 12-14 RAW files in a burst before slowing, so it's not a camera that will be good for dedicated action shooting, but it's more than capable for occasional use in those situations.
Overall, the OM-D E-M5 Mark II is a responsive camera that doesn't force the shooter to wait on it.
Flash
The E-M5 Mark II does not have a built-in pop-up flash, but like its OM-D brethren, features a clip-on accessory flash that's included with the camera.  Unlike the earlier clip-on flashes, however, the E-M5 II's flash is the best accessory clip on flash that I've ever seen.  It's small and relatively low powered, but is one of the only tiny flashes that has full swivel and bounce capability.
While higher ISO and a decently fast aperture is required to make it work well, I was able to get nice exposure while bouncing in my house using ISO 400-800 and f/2.8 or faster.  The ability to swivel and bounce turns what is usually an emergency accessory only into something that is truly useful for quality photography.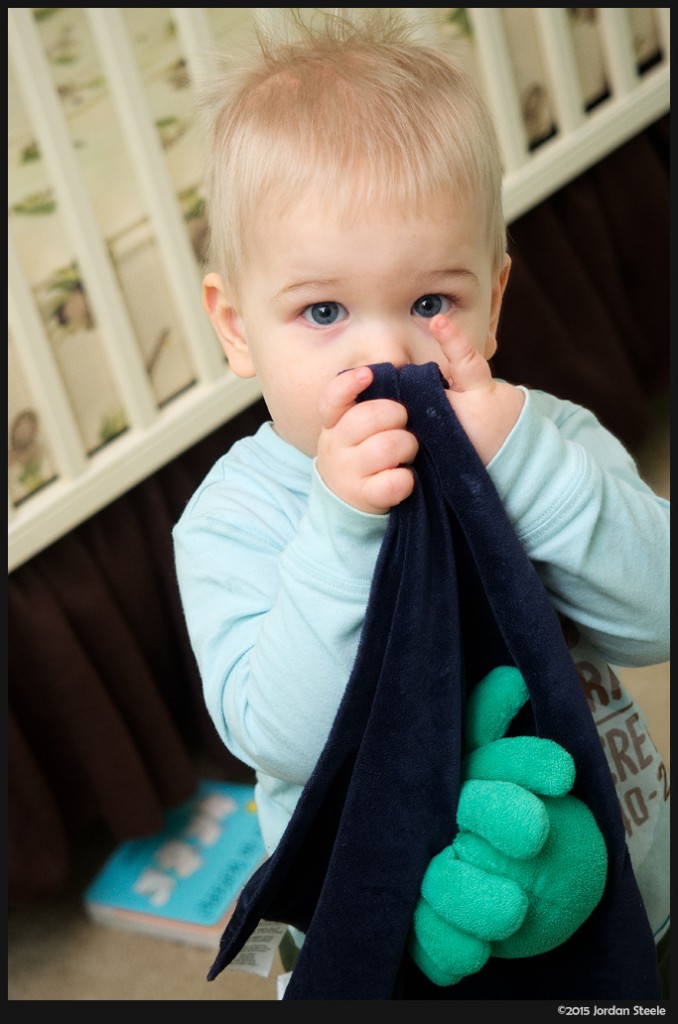 To be honest, for casual photography, the flash is so small, light and capable that it's something that I would likely use more than my dedicated flashgun.  Of course, if you're shooting an event, the larger more powerful flashes are going to be much more useful.