Image Quality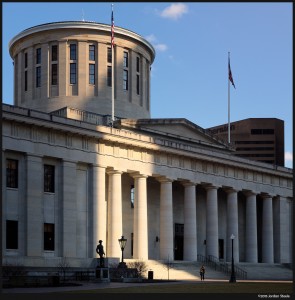 Dynamic Range and Color Response
The E-M5 Mark II features the same 16 megapixel 4/3 sized sensor that appeared in the original E-M5, wiht some minor tweaks and software upgrades for processing. As a result, image quality in standard shooting modes is largely similar between the Mark II and the original E-M5, so if you own the first version of the camera (or any recent Olympus Micro 4/3 camera), you have a good idea of the overall image quality. Images contain good color response with a somewhat crisp tonal curve. The dynamic range is quite excellent for a sensor of this size, and provides plenty of latitude for capturing highlights and shadows, even with wide differences in brightness.
Olympus color is something you hear a lot of, and that refers predominantly to the JPEG engine.  Colors in JPEG mode are indeed quite good, with good saturation, but more importantly a natural look that isn't overcooked.
Noise and Detail
The E-M5 Mark II doesn't really make any great strides in noise control over previous Micro 4/3 cameras, and that's not necessarily a bad thing, though I am excited for several manufacturers, Olympus included, to start using a more up-to-date sensor.  The E-M5 II produces images with high levels of detail at base ISO and even retains quite good detail at high ISO as well. Of course, with static scenes, the high-resolution mode brings the E-M5 Mark II into a whole other realm in comparison with the competition, though I think I discussed that enough on the previous page.
The E-M5 Mark II has similar noise response to other recent Micro 4/3 cameras. Despite not really improving on the original E-M5 in this department, the camera is still more than capable of producing high quality results at higher sensitivities.  Noise becomes noticeable around ISO 800, but good detail and accurate color are retained all the way to ISO 6400, which yields good images as long as you don't mind a bit of grain, or you perform careful noise reduction.  ISO 12,800 can be used in a pinch for web display or small prints, but ISO 25,600 becomes too noisy for general use, and a bit of a magenta color cast creeps into the image.
It's worth noting that the excellent in-body IS can help mitigate the use of higher ISOs on this camera.  And in fact, I found after my time shooting with the camera that I only pushed ISO beyond ISO 800 for a handful of shots, and I didn't take a single image above ISO 1250 in my natural shooting, aside from some test photos indoors to evaluate ISO performance.  For travel in low light, the IBIS is a big help to image quality. For a full size image of the shot below, click here. Click on the green arrow at the bottom to view at 100%.
JPEG Quality
As alluded to earlier, Olympus produces extremely high quality JPEG images.  Along with Fuji, Olympus is right at the top in the camera industry with regards to JPEG quality.  Images are saved with minimal compression, have nice natural colors and contrast.  There is a bit too much smoothing in the noise reduction algorithm when set to default, but adjusting that setting down helps improve the results quite a bit.  Once noise reduction is lowered, JPEGs yield a fair bit more detail and, in my opinion, a more natural looking file that is truly excellent.
Video
As noted in the beginning.  I'm not a videographer, and my experience with video is fairly limited.  I did, of course, take a few test videos, and the improved bit-rate of up to 77 Mbps is apparent in the video quality when compared to the original E-M5.  The camera is capable of 1080p/60p recording and fully manual control, and can output video live via HDMI as well. I also noticed that rolling shutter was pretty well controlled, which was very nice to see.  The image quality is smooth and clean (perhaps a bit too smooth in some instances), and will do well for the average shooter of video.  Unfortunately, in my limited time using video, it didn't appear I could adjust exposure parameters during recording, which is a fairly important limitation, in my opinion.
The camera's in-body stabilization is a great help here, though, as video footage appears extremely stable, even when shooting handheld.  It's really a sort of steadicam look, which will come in very handy for casual video shooters.