Sigma's mirrorless lens lineup at the moment consists of a trinity of prime lenses, from wide-angle to short telephoto. We take a look at the widest of the current Sigma DN lenses for mirrorless lenses, the 19mm f/2.8 DN Art. The Sigma 19mm has been around for a little while, but, along with the 30mm f/2.8, received an overhaul in the past year when the lens was added to the 'Art' lineup. The lens is available for Sony E-Mount and Micro 4/3. I reviewed the Sigma 19mm f/2.8 for Micro 4/3 in January 2013, though it was obvious it was designed with the larger APS-C Sensor in mind. Sigma has made some updates with the Art version of this lens, so let's see how this newer version fares. The Sigma 19mm retails for $199, and can be purchased at B&H Photo here.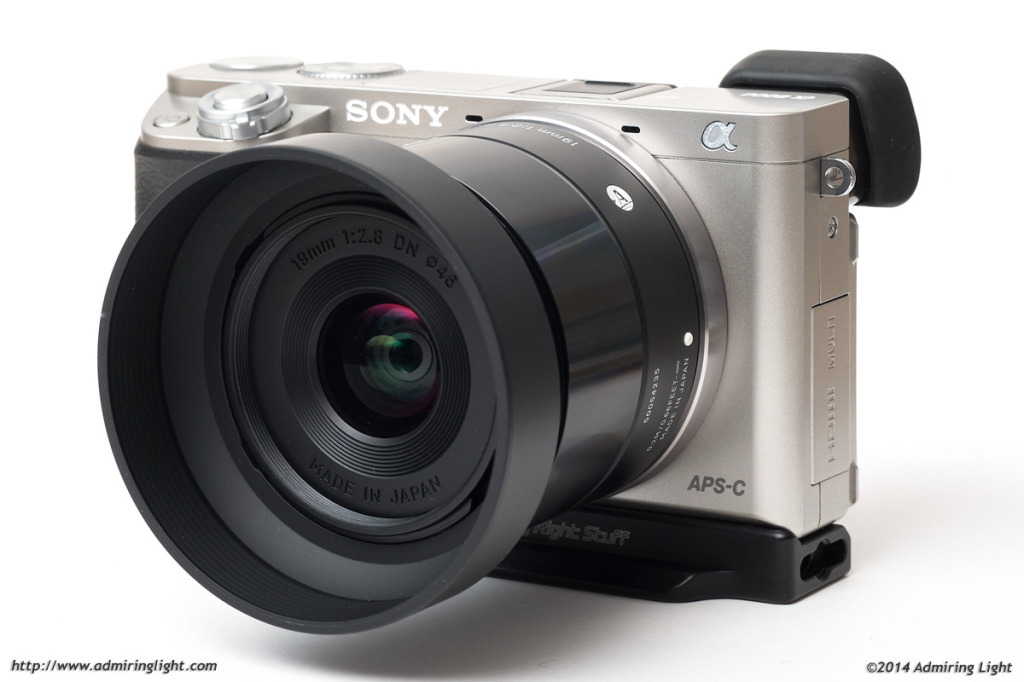 Build Quality and Handling
Like the other two Sigma DN Art series lenses, the 19mm f/2.8 DN Art is a compact lens finished with a two-tone metal body. The lens comes in both silver and black, and the black version is reviewed here.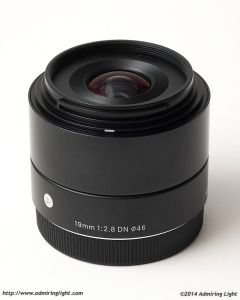 The Sigma 19mm is a well constructed lens built with high quality plastics, a metal mount and metal lens body. The rear ring of the lens is metal clad and finished with a matte black finish, while the front of the lens features the broad focus ring, which is a high gloss black metal. While the lens isn't particularly dense, it still feels very nicely built, especially given the price. The only down side is that the focus group does rattle around in the lens body when the camera is powered down.
The lens is lightweight and relatively compact, allowing for easy handling and storage. A short bayonet mount lens hood is included, and is the same hood that comes with the Sigma 30mm and 60mm lenses.
The focus ring is prone to fingerprints, but the black finish fares better than the silver in this regard. The ring is well damped and easy to operate, but the smooth finish can be a bit slippery if you're wearing wool gloves or the like. While it doesn't offer great grip, the focus ring is still rather pleasant to use when manual focus is needed.
Autofocus Performance
The 19mm f/2.8 focuses quickly and surely. While there are faster focusing lenses around, there's nothing to complain about with regards to speed. I found accuracy to be quite good. One down side is that it is not compatible with the phase-detect autofocus available in most of the modern Sony camera bodies, so tracking autofocus isn't going to be particularly amazing.