A few years back, Sigma made some waves with the release of three very affordable, but moderate aperture prime lenses for mirrorless cameras. The Sigma 19mm f/2.8, 30mm f/2.8 and 60mm f/2.8 are still among the very best values in the mirrorless world, providing very high quality optics at a fraction of the price of most lenses.  Now, Sigma has released a fast lens to complement those f/2.8 optics with the new Sigma 30mm f/1.4 DC DN.  In an odd twist, the 30mm f/1.4 is from Sigma's lower cost 'Contemporary' line of lenses, rather than the higher end 'Art' line; a line that the cheaper f/2.8 optics were part of.  Does this signal lower performance, or will this fast lens become the go-to normal prime for Sony APS-C and Micro 4/3 shooters.  I've been shooting with the 30mm f/1.4 for Sony E-mount for the past week, so let's find out.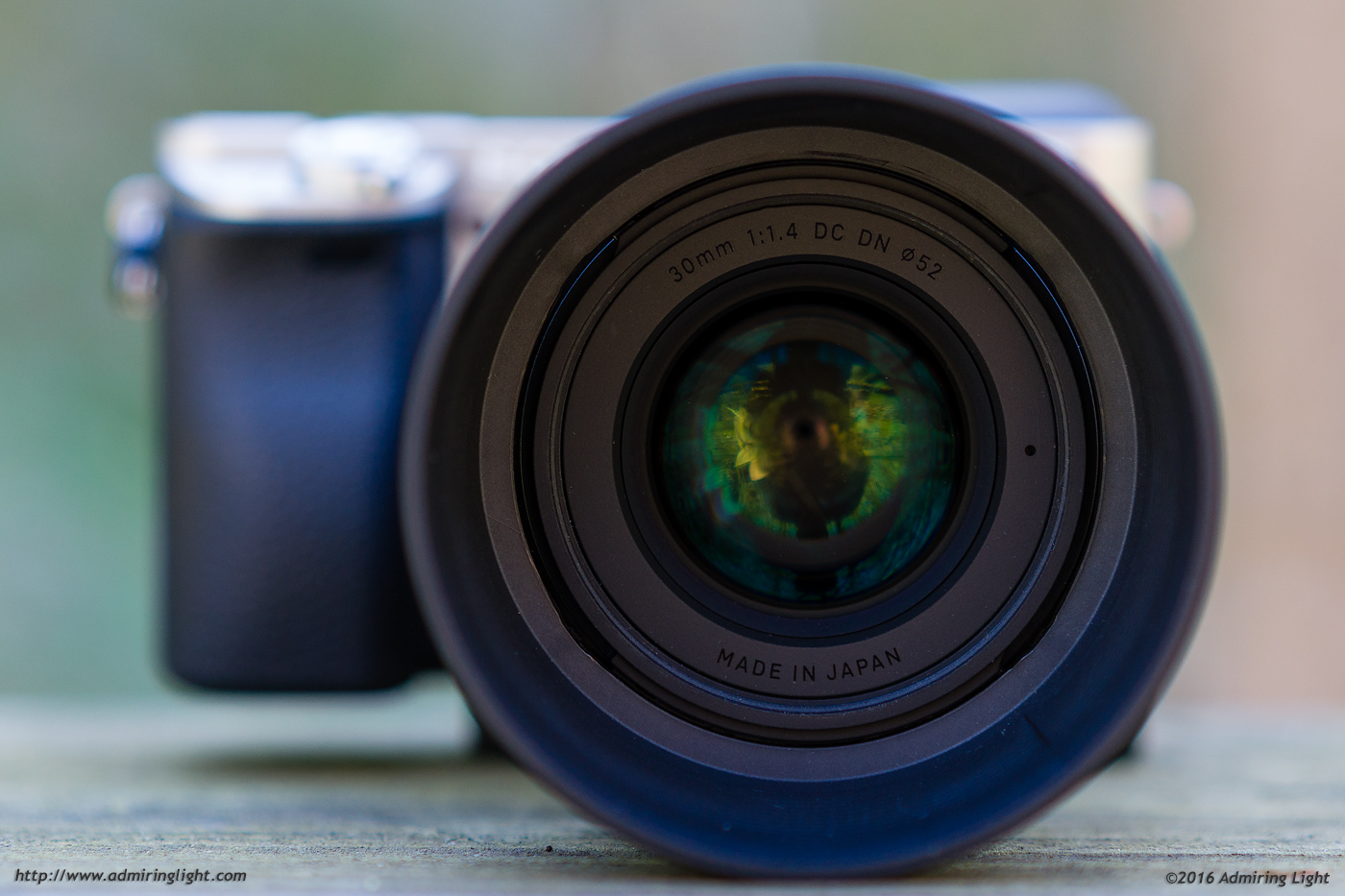 If you're not familiar with my reviews, I review from a real world shooting perspective. You won't find lens charts or resolution numbers here. There are plenty of other sites that cover those. I review products on how they act for me as a photographic tool.
Construction and Handling
Despite the Contemporary badge that signals Sigma's consumer line of lenses, the 30mm f/1.4 is a very solidly constructed lens. It's built of a mix of metals and high quality plastics that are very tightly assembled.  There is no flimsiness whatsoever, and the whole package feels great.  The lens is a bit longer than the average normal prime lens, and is similar in overall size to the Sony Zeiss FE 55mm f/1.8. The lens has only one control: a broad rubberized focus ring that spins smoothly, though without much damping.
The Sigma 30mm f/1.4 comes with a plastic lens hood that mounts on the front hood bayonet. The hood on the sample I tested didn't lock particularly securely, though, so it was prone to being knocked out of the locked in position fairly easily, though when it was mounted, there was no wobbling or rattling. The hood reverses for storage, and only moderately increases the diameter of the whole package.  In all, I was quite impressed with the build quality of the lens given the low price point.
As it is a bit bigger than many lenses of this focal length for mirrorless cameras, it's not a pocketable combo with the a6000, but it handles well enough, and should feel right at home on any Sony APS-C camera.
One side note: this lens is designed to be used on APS-C cameras, but I did mount the lens on my A7 II as well, and the image circle actually covers quite a bit more than APS-C.  In my informal testing, the image circle covers roughly the APS-H area, at around a 1.2x crop factor, if you want to shoot and crop in post later.  I wouldn't recommend using it this way, though, as framing your shots is quite difficult, as it's hard to discern exactly where the cropped area will be.
Autofocus
The 30mm f/1.4 has a relatively quiet and moderately fast autofocus motor.  It generally locks swiftly, even in dimmer light.  I had a few focus misses with this lens, though, which is a bit odd for a mirrorless lens, though it didn't seem to occur that often. I didn't really get a chance to thoroughly test continuous AF performance, but in the limited work I did with it, it seemed to do fine. The lens also is capable of focusing very closely.  The minimum focus distance of just 0.3m allows for some good close-up capabilities for shooting things like flowers.