Image Quality: Dynamic Range and Color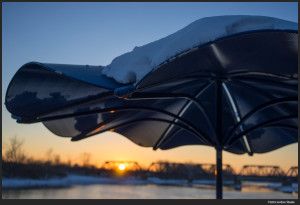 For most people interested in a full-frame mirrorless camera, this is the section they are most concerned with: Image Quality.  The A7 and its brother have the only full-frame sensors in the mirrorless segment (unless you count Leica's rangefinders), and they really should pack a punch.  The good news?  For the most part, the A7 truly does excel.
The dynamic range of the A7 is absolutely spectacular.  RAW files have incredible latitude in both the highlights and shadows, and I never found a scene that couldn't fit in the range of the camera.  It's probably about a stop better than the Fuji X-E2 in this department.  One of the great things about such good dynamic range is the tonal rolloff is very unique and rather beautiful.  There's just a certain look to the images that are really stunning in this regard.
Unfortunately, in the color department, I can't be quite as positive.  I found the A7 to generally produce overly warm results with a sort of yellow/green tint to them right out of camera.  This can be corrected when tweaking in RAW, but the colors out of camera aren't as true to life as many other cameras I've used. In particular, the automatic white balance was, in my opinion, quite poor.  Indoor images with AWB were exceptionally warm and greenish. Again, this can be corrected in RAW.  If you put in the time to do custom white balance, or can properly correct color casts in RAW development, the results can be stunning, but they take a little work to get just right.
Image Quality: Noise
I'll cut to the chase: The RAW files out of the A7 are brilliant.  They are great in Lightroom and even better in Capture One Pro 7, but in all regards, the A7 has very good noise control, yielding high detail low noise images all the way through ISO 6400, with ISO 12,800 and 25,600 even usable for smaller prints and web use.  There is a small magenta shift at the highest ISOs, but overall, there's nothing to complain about here.  The Sony A7 maintains very high detail at all ISO settings in the RAW files.  Basically, I found that for the most part, I could just shoot with whatever ISO suited the scene and simply not worry about final image quality.
Base ISO files are exceptionally clean as well.  However, this great noise performance changes with regards to JPEG, which I'll discuss below.
JPEG Image Quality
Perhaps I'm just spoiled by the excellent JPEG performance from Fuji and Olympus, but all that wonderful image quality in RAW falls apart with the JPEGs.  The JPEGs out of the A7 are among the worst I've seen in the past several years for a large sensor camera.  Well, I should be more clear: low ISO JPEGs are just fine.  There's a little too much compression for my taste, but overall, detail is well preserved and there are few artifacts.
This changes completely at high ISO, though.  High ISO JPEGs from the A7 are frankly dreadful.  If you leave noise reduction on, the result at ISO 1600 and higher is a smeary, low detail mess.  If you turn off noise reduction, the JPEGs have so many artifacts that it is reminscent of what I saw on JPEGs from my Canon Digital Rebel.  The Original Canon Digital Rebel…you know that 6 megapixel camera from 2004?  Yes, that camera.  I don't know what Sony is doing with the JPEG engine, but they need to fix it and fix it fast.
Take the image on the right.  It's an ISO 1600 JPEG (which the A7 should handle with ease).  First off, you'll see the not so great color I alluded to above, but let's look closer.  Below is a 100% crop of this image.  I can't believe this is ISO 1600 on a 2013 full-frame sensor.  That's terrible.  The amount of noise itself isn't THAT bad, but it's the artifacts and squiggles. For comparison, I've put crops from the Fuji X-E1 at ISO 1600 in JPEG as well as a crop at ISO 1600 from that aformentioned Digital Rebel (though not the same subject, obviously).
Video
As I mentioned in my intro disclaimer, I am not a videographer.  I don't generally shoot a lot of video and when I do, it tends to be with my phone.  I just don't really work with it enough to pass critical judgement.  The A7's video looked high quality as do most modern cameras in video mode.  I did find the A7 to focus well and utilize the half press shutter button to reacquire focus with ease.
Use with Adapted Lenses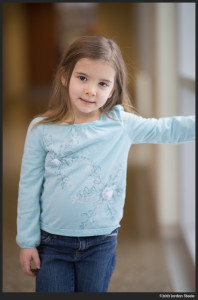 As the A7 is the first full frame sensor mirrorless camera around, the possibility to use a slew of old SLR lenses and rangefinder lenses is extremely exciting.  Finally, these lenses can all be used with their native fields of view. I unfortunately do not own any Leica M glass, and my one rangefinder lens (the Zeiss Contax G 90mm Sonnar) requires a rather expensive and hard to ship adapter to operate properly.  As a result, I was restricted to using SLR lenses on the A7.  That said, for the most part, they all worked rather well.  I have a ton of Canon FD lenses, and a few other manual focus lenses in other mounts.  I tried out the Canon FD 35mm f/2, 50mm f/1.4, 85mm f/1.8 and 135mm f/2, along with a Vivitar FD 28mm f/2.8, a Canon FL 55mm f/1.2, and my Konica lenses: the 40mm f/1.8, 50mm f/1.7 and 57mm f/1.2.
Overall, these lenses worked extremely well.  The Vivitar 28mm was great through most of the range, though the corners were dreadful.  Having nothing to compare it against, however, I can't tell whether it was because of the lens or the camera. I'm betting on the lens.  Most of the lenses were excellent on the A7, with the Canon FD 50mm f/1.4 and 135mm f/2 being especially good.  I also used the Rokinon 85mm f/1.4, and that lens simply sings on the A7.  If you enjoy manual focus and want a small camera to use with the smaller manual focus SLR lenses, it's a great option.  From what I've seen, rangefinder lenses, while even more suited to the small size, are more of a mixed bag.  Some appear to work extremely well, while others, especially wide angles, tend to suffer from smearing and color shift at the edges. However, due to the currently very small native lens lineup, adapting is one way to have a complete system right away.
Other Items of Note
There are two other things I want to quickly mention.  First, you may have heard about the loudness of the A7 and A7r shutter mechanism, and I can confirm: It is quite loud.  This is not a stealth camera, and if you are shooting in a quiet location, the sound from the shutter will echo throughout.  It is by far the loudest shutter mechanism I've used on a mirrorless camera, and is even louder than many DSLR shutters.
Second, battery life is a little disappointing.  It's to be somewhat expected given the large sensor that needs to be driven perpetually in live view, and the small size, but it's something to watch out for.  If you buy an A7 or A7r, budget for a few extra batteries.