Tamron has been in the lens business for a long time, having established itself as a major third-party player for SLR systems going back decades. Despite that pedigree, Tamron had barely dipped its toes in the waters of mirrorless for many years before finally jumping in to the Sony E mount system in earnest two years ago with the 28-75mm f/2.8. That lens was a hit, and Tamron has since added an f/2.8 ultra-wide zoom, three wide-angle macro primes and now this lens, which completes the f/2.8 zoom trinity: The Tamron 70-180mm f/2.8 Di III VXD.
Tamron's philosophy with their f/2.8 zooms for Sony has been to create high quality optics while maintaining a compact, lightweight form factor. The 70-180mm f/2.8 continues this trend by packing an f/2.8 constant aperture in a lens no heavier than most f/4 telezooms. But can it perform?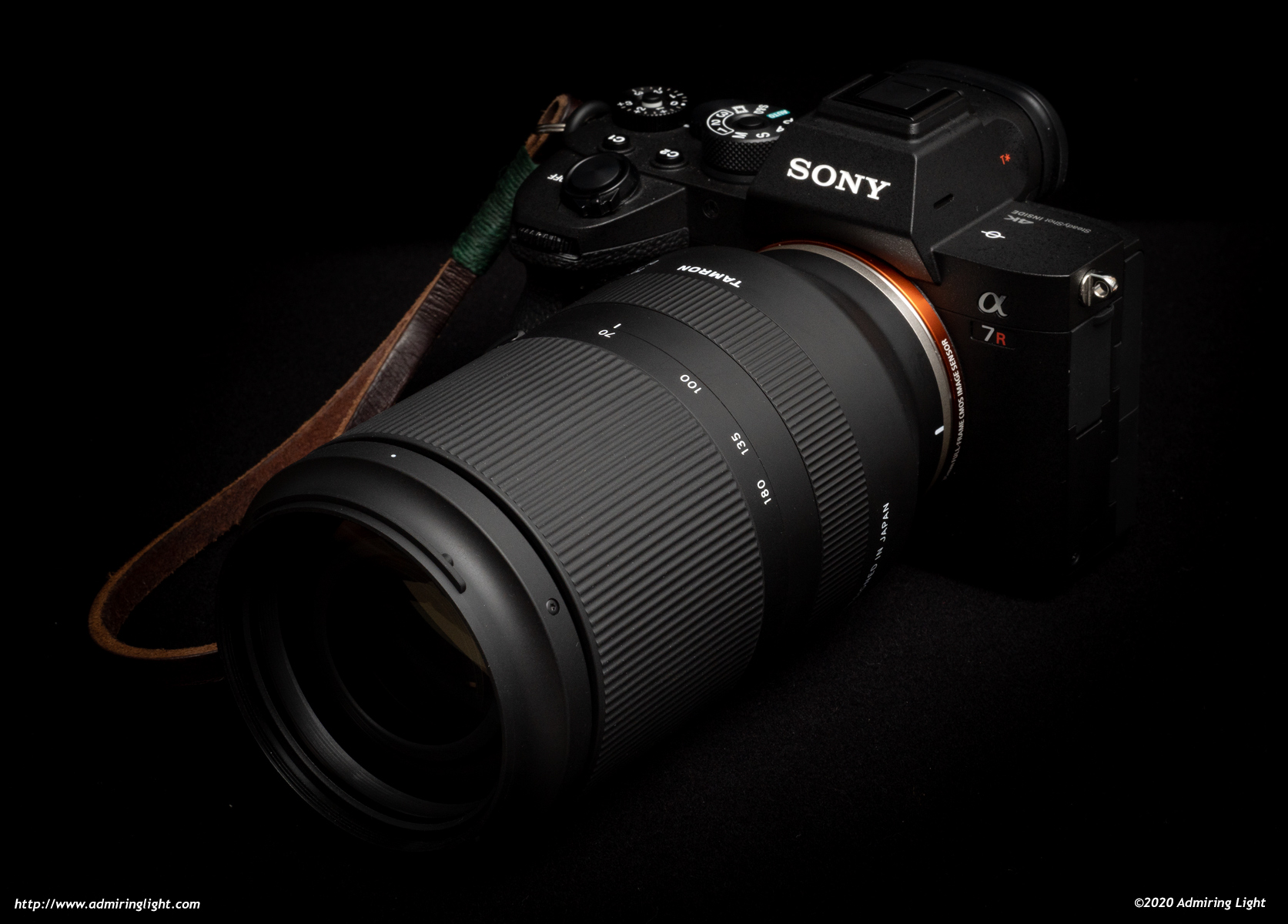 Construction and Handling
The first thing you notice when you see the Tamron 70-180mm f/2.8 is that it is incredibly small for a full-frame f/2.8 telephoto zoom. Most 70-200mm f/2.8 lenses are fairly hefty and reasonably long lenses. The competing Sony 70-200mm f/2.8 GM is 7.9 inches long and weighs in at a weighty 1,480g. The one-stop slower 70-200mm f/4 G is 7 inches long and 840g. Meanwhile, the Tamron 70-180mm f/2.8 is only 5.9 inches long and just 810g. Creating an f/2.8 telezoom that is both lighter and smaller than the competition's f/4 telezoom is a remarkable feat.
Having an f/2.8 telezoom that is half the weight of the competition is remarkable on paper, but in use it feels like even more of a savings. Because the lens is shorter in length, the weight distribution is also superior to most 70-200mm lenses, and as such, there is no fatigue when carrying this lens around for long periods of time while mounted to the camera.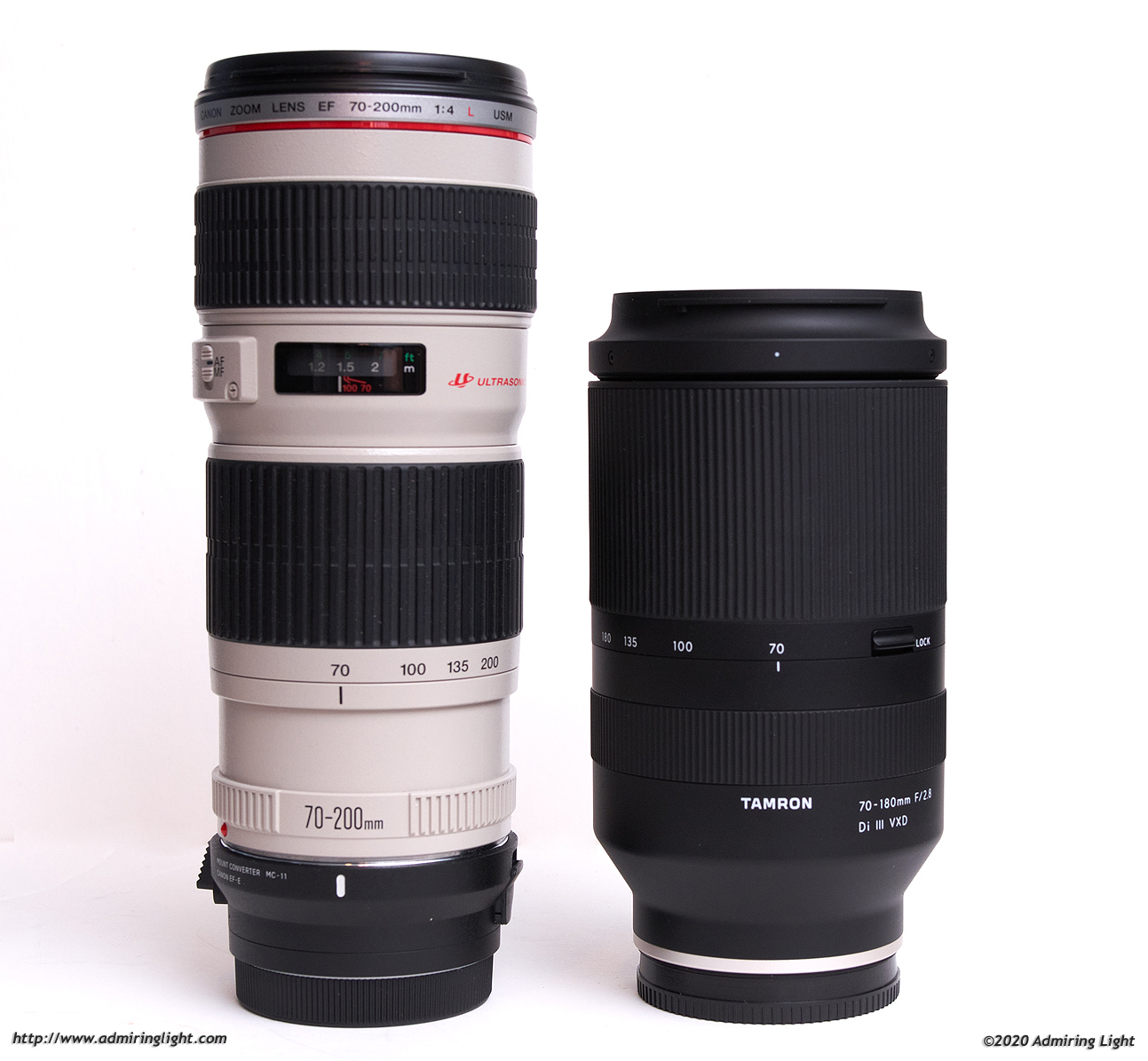 The biggest reason the Tamron 70-180mm manages to stay compact is that it features an extending zoom design, rather than the constant length internal zoom that most fast telezooms have adopted in the past 30 years. Canon has also decided to make their RF 70-200mm f/2.8 zoom an extending type to reduce size, and I think it's a good design decision. The result is a lens that is remarkably compact. The lens fits easier in most camera bags, and the light weight makes handling a breeze.
The lens is built similarly to the other Tamron E-mount lenses, with a polycarbonate exterior, a metal mount, and weather sealing throughout for dust and moisture resistance. The plastic exterior does make the lens feel cheaper than most pro-grade telezooms, but the 70-180mm is assembled with tight tolerances, and the extending zoom shows no wobble or flex, even at full extension.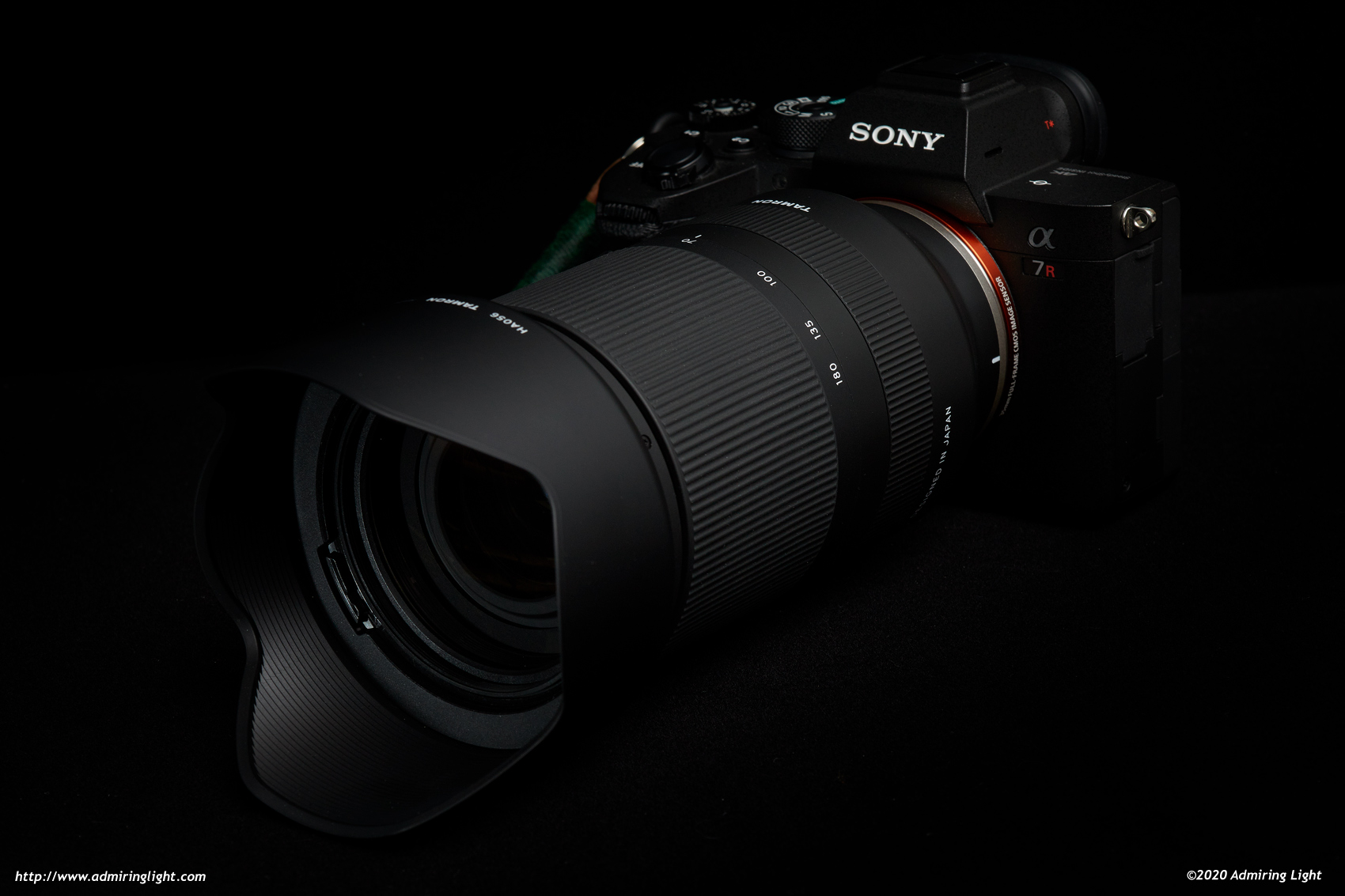 The lens body is no-frills, with a wide rubber-gripped zoom ring at the end of the barrel, and a narrow manual focus ring towards the lens mount. Aside from that, the only other control on the lens is a zoom lock which can keep the lens collapsed to 70mm during transport or hiking. Both the zoom ring and focus ring turn smoothly and have relatively good damping. The lens comes with a plastic petal shaped lens hood that locks securely into place.
The 70-180mm f/2.8 keeps the same 67mm filter thread as all of the other Tamron FE-mount lenses, and as such, the same set of filters can be shared between an entire set of lenses…a very nice touch if you are building a kit with predominantly Tamron lenses.
After using the lens for the past month, I have to say: I welcome the design decisions Tamron has made with the 70-180mm, and I would have a hard time going back to a 1400g 70-200mm f/2.8 lens. This lens fulfills the promise of a small, high quality kit that many had hoped for at the dawn of mirrorless.
Autofocus
The Tamron 70-180mm f/2.8 Di III VXD is equipped with Tamron's new VXD focus motor. The VXD stands for Voice-coil eXtreme tourque Drive. It's sort of a silly name, but the results are impressive. Many third party lenses struggle with autofocus speed, but this lens is an exceptionally quick focuser. When shooting in continuous AF in reasonably good light, it is among the very fastest focusing lenses I've ever used for any format. Focus is essentially instantaneous, moving from near to far as fast as you can half press the shutter button. In dimmer light, it slows down a little, but it is still extremely quick. Like many lenses on Sony E-mount, it isn't quite as fast when using single-shot AF, but it still is on par with most any lens I've used for the system.
Accuracy for the most part has also been very good. When using the lens for portraits, the 70-180mm utilizes Sony's EyeAF system to great effect and consistently nails the eyes. In continuous AF throughout the zoom range and focus range, I also experienced outstanding focus accuracy.
In single-shot AF, though, accuracy was more mixed. In most situations, focus continues to be good in speed and quite accurate. However, the lens on my A7R IV has trouble obtaining accurate focus in single-shot AF on distant subjects near the long end of the zoom range. It's especially prone to mis-focus in that situation at small apertures. Switching to continuous autofocus, or magnifying the image and using single-shot AF while magnified allows the lens to focus accurately.
I have been in contact with Tamron concerning this issue, and they are looking into it. This issue appears to be somewhat body dependent, as the lens has no issues in any focus mode when shooting with my a6400, and reports on this issue seem to be limited to the A7R IV and A7R III. Until a fix is available, when using the A7R IV, it's easy enough to stick to continuous AF for general shooting, and magnify the image when focusing for landscape work on a tripod, where I've had no issues.
Image Stabilization
The Tamron 70-180mm f/2.8 saves some of its weight and cost by not having any optical image stabilization. As such, you'll be limited to using Sony's in-body IS system with the lens. I had good success with the IBIS on my A7R IV with the 70-180mm, allowing for sharp images regularly at around 1/40s at 180mm. It would be nice to have an optical stabilizer, but at this price point, I understand the omission.