Image Quality
Of course, the reason you would spend $1,300 for a manual focus lens boils down to a handful of things: smaller size than an AF lens, improved manual focus feel, and, of course, image quality.  I have very mixed feelings overall on the Loxia 35mm with regards to image quality, so you'll notice a bit of a Jekyll and Hyde reaction here.  Let's dive in.
Sharpness
The Loxia 35mm f/2 is generally a very sharp lens.  At f/2, the lens produces images with good (though not great) central image sharpness and decent borders.  The edges and corners do have some smearing of detail and a general hazy look to them, but it's not bad at all.  Stopping down brings the edge quality up quickly, but the corners take to around f/4-f/5.6 to sharpen up.  At these smaller apertures, the Loxia 35mm is capable of very high levels of detail across the image frame.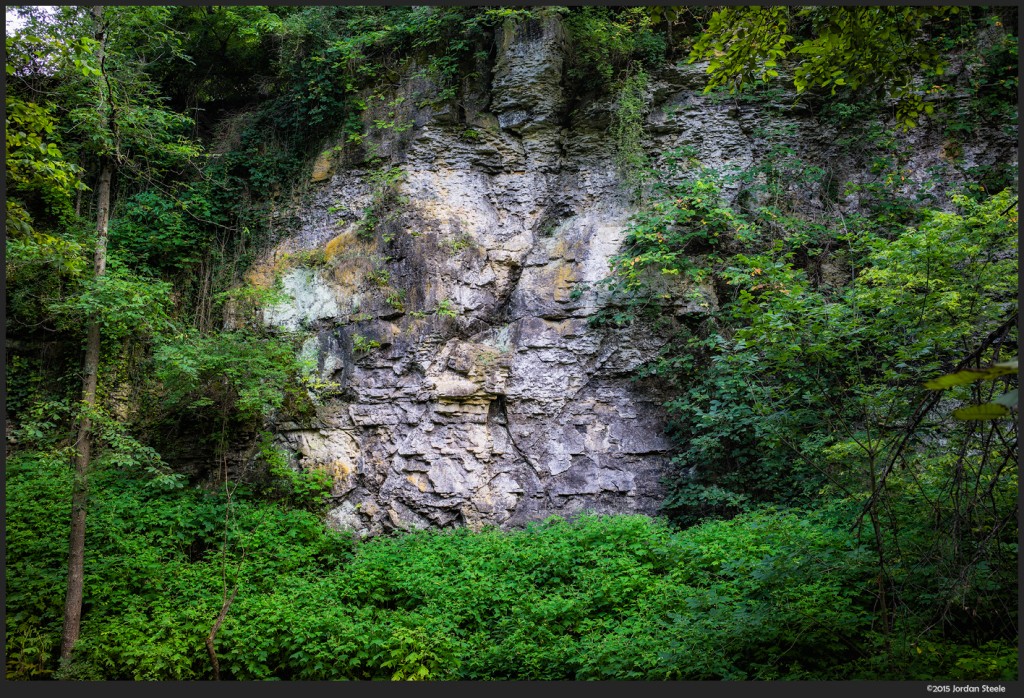 I do have to say, that given the price of the lens, however, I expected more.  For $1,300, I expected very sharp images right from f/2, and you don't get that with this lens.  In fact, after shooting with the lens for a while, it reminded me a LOT of my Canon FD 35mm f/2 in terms of sharpness.  I even did a tripod mounted comparison which confirmed my findings:  The Loxia and Canon FD were similar at wide apertures, with the Loxia holding a very slight lead at the edges, especially at closer focusing distances.  However, the FD is actually sharper on the edges and corners when stopped down to smaller apertures.  A bit disappointing that a lens $1,000 cheaper and 30 years old more or less matches the Loxia in this department.
Bokeh
The Zeiss Loxia 35mm f/2 has a very split personality when it comes to bokeh.  Like all fast lenses, focusing close up at wide apertures will yield smooth backgrounds simply due to the amount of blurring that occurs.  However, focus a bit further out and the true nature of the lens starts to be revealed.
At f/2 and other wide apertures, the bokeh on the Loxia 35mm is frankly terrible.  It's got severe bright ring outlining, can produce nervous double line behavior that is very unappealing and can easily display longitudinal CA on specular highlights.  Towards the edges of the frame at f/2, specular highlights take on a rather ugly gumdrop shape with a bright outline on the curved portion that fades on the straighter edge.  In some cases, this look adds a bit of character.  In other situations, it can be downright offensively ugly, as seen in the shot below.
Thankfully, stopping the lens down starts to soften out these issues, and the 10-bladed aperture maintains a circular aperture shape all the way to f/22.  By f/4, the bokeh is actually quite pleasing, and if you're focusing closer up and stopping down to get more of the subject in focus, it can yield very smooth and beautiful backgrounds with round and evenly illuminated specular highlights, as seen in this photo, taken at around 0.4m and f/8.
Again, the bokeh follows a similar pattern to that of the Canon FD 35mm f/2, which is also harsher at f/2 than it is at f/4 and beyond, though that lens is a bit more nervous wide open, but lacks the gumdrop shape of specular highlights.
Color, Contrast and Chromatic Aberration
Zeiss continues its tradition of creating lenses that have excellent color and contrast with the Loxia 35mm.  Wide open, contrast is good, but quickly ticks up as you stop down a bit.  Color saturation remains high throughout the aperture range, with a tendency to render tones a bit on the warm side.  This looks great for portraits, though you may want to cool the white balance a bit for a more accurate green rendering.  Overall, the color and contrast are what the make the lens and give it that Zeiss look to the images. You will want to watch out near minimum focus distance, however, as some spherical aberration can cause some gauzy blooming and reduction in contrast when focused at wide apertures up close.
The Loxia displays some minor lateral chromatic aberrations as well as some visible longitudinal CA that shows up as a magenta or green fringe in front of and behind the focus point. Overall, these aberrations are fairly well controlled and don't have a major effect on overall image quality.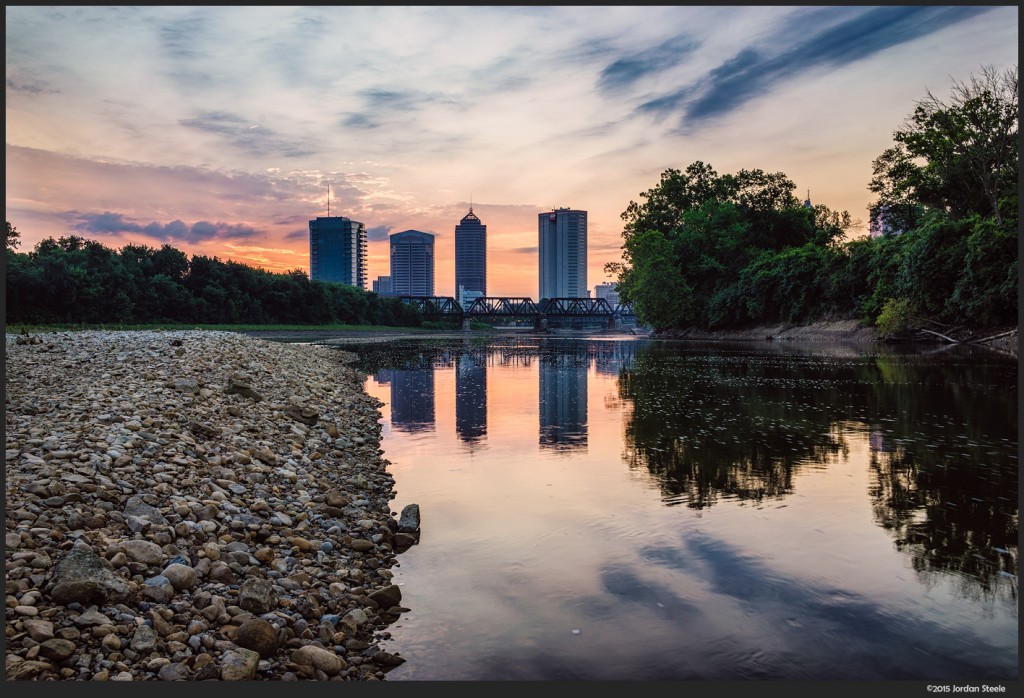 Distortion, Flare and Vignetting
The Loxia 35mm controls distortion very well.  For all intents and purposes, you can consider it negligible in the field.  This makes it a good choice for shooting moderate wide-angle shots of architecture or other subjects with straight lines.
Vignetting is also relatively well controlled, though it's still present.  Wide open, there's some visible shading at the edges of the frame that improve upon stopping down, though it doesn't completely disappear, even by f/5.6.  As I often add slight additional darkening at the edges of my images, this doesn't bother me at all.
The Loxia does OK against flare.  the lens is able to resist most major ghosting artifacts, except in cases where a bright light source is in the very corner of the frame, but even then it's predominantly white.  The biggest impact is a green smear that goes away from the light source.  With the sun, it tends to show up as a general green tint.  Smaller lights will produce more pronounced green blobs outside of the light source, so watch it when shooting at night.