Mirrorless Digital Cameras:
In August of 2008, Panasonic and Olympus announced the Micro 4/3 standard.  This ushered in a new era in digital imaging: the compact system camera (CSC) (or EVIL – Electronic Viewfinder Interchangeable Lens).   Panasonic was first out with the G1, an SLR styled camera with electronic viewfinder.  Olympus followed the next summer with their Pen E-P1, a rangefinder style camera, but without a viewfinder.  These cameras paved the way for what was to come, and many people (myself included) bought one for a small, yet high quality, option to use alongside their SLR rig.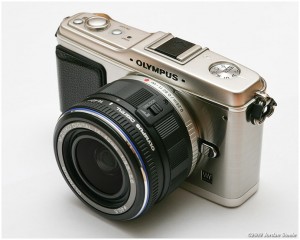 After Olympus and Panasonic made some inroads, other manufacturers started in, with Sony and Samsung releasing their own mirrorless solutions, but using larger sensors (APS-C).  While the Samsung system has largely been an also-ran, the Sony NEX system has been a huge success.  The NEX cameras are extremely small, and yield outstanding image quality…on par with, or in some cases better than, current APS-C DSLRs.   Nikon joined the fray in 2011 with their Nikon1 series, which uses an even smaller sensor than Micro 4/3, but also allows for phase-detect autofocus for outstanding focus tracking ability.
With the flood of new, small, high quality options, and Micro 4/3 and NEX continuing to develop and improve their sensor technology, autofocus capabilities and feature set, mirrorless cameras have truly exploded in popularity. Mirrorless camera systems offer several advantages over their SLR counterparts.  The bodies are significantly smaller and lighter, while offering competitive image quality.    The small size allows rangefinder lenses and old manual focus SLR lenses to be used on a modern digital camera, which has pleased fans of these classic lenses.
But they're not perfect.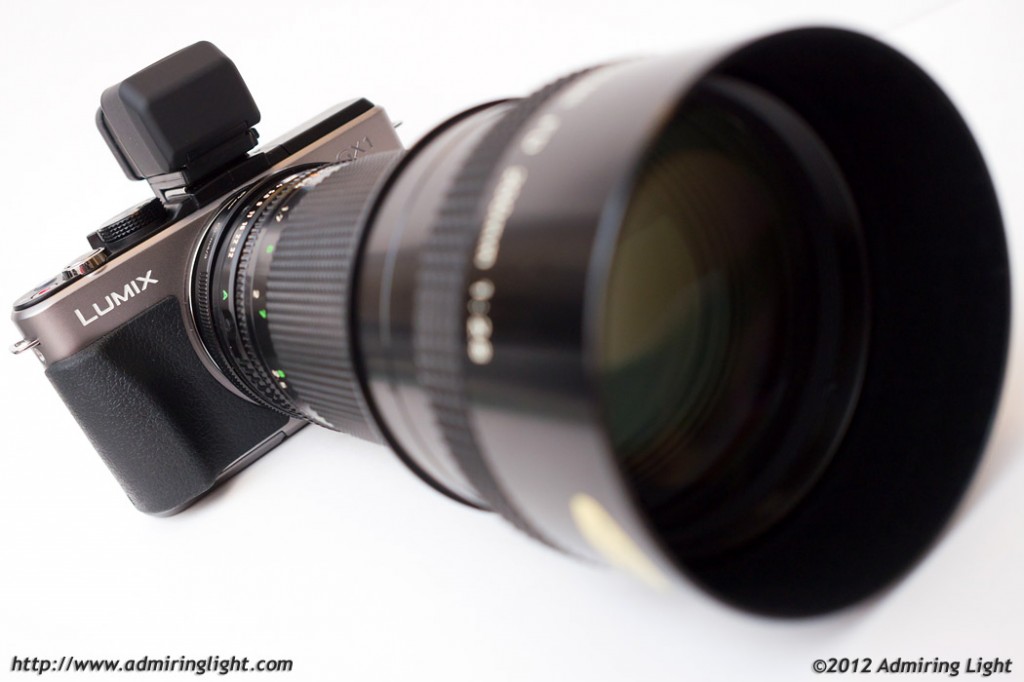 Micro 4/3
The Micro 4/3 system has grown to a full-featured camera system, with a large repository of native lenses that cover everything from ultra-wide angle to super telephoto, with fast prime lenses and great options for adapting nearly everything out there.  Image quality in the latest models from Panasonic rival many entry-level SLRs and even professional SLRs from a generation or two ago.  The smaller 4/3 sensor also allows the lenses to be very small, providing a truly compact system.  There is a great variety of bodies and form factors, including the ultra small E-PM1 from Olympus to the larger, but still slim Olympus E-P3 and Panasonic GX1, up to the larger SLR style bodies like the GH2 or G3 from Panasonic.  Contrast-detect Autofocus (CDAF) has reached a maturity that has allowed modern Micro 4/3 cameras to have single shot AF speed comparable to (or even in some cases superior to) the best professional SLRs, while offering superior accuracy at the same time.
On the down side, image quality for Micro 4/3 is a little behind the newest SLRs and the sensor in the Sony NEX series of cameras, and while the single shot autofocus is outstanding, the continuous autofocus is not competitive with SLRs.  There's also currently a lack of weather sealed cameras and lenses to cater to professionals.  So, at least for now, with many serious photographers….the search goes on:
Sony NEX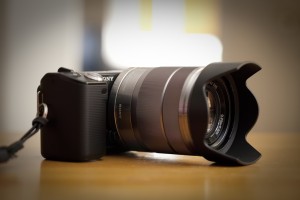 The Sony NEX series has very small camera bodies with best-in-class image quality and good single shot autofocus.  The extremely high image quality is accompanied by outstanding features, such as an excellent sweep panorama mode, manual focus peaking which is an excellent aid for users of adapted lenses, and superior electronic viewfinders that are rivaling the best optical finders.
You would think the NEX, then, would be the perfect system for many people, but it has its own pitfalls.  Like micro 4/3, the NEX autofocus is not built for capturing action and quick moving subjects, and it's not quite as quick as Micro 4/3 in single shot.  Currently, the lens selection is less than grand, and due to its larger sensor, telephoto lenses offer minimal size advantage compared to SLRs with an APS-C sensor.  Also, the NEX bodies all share a similar form factor, and the smaller bodies can cause handling problems with larger lenses due to their diminutive size.
Nikon 1
The Nikon 1 system is the newest player to the game.  Nikon's system is as small or smaller than Micro 4/3, while managing to add phase detect autofocus in a mirrorless design, allowing it by far the best continuous autofocus of the bunch. Their single-shot AF is no slouch either.  Also, despite the smaller sensor size, the Nikon 1 series manages to have image quality equal to that of many of the Micro 4/3 cameras.
This must be perfect, right?  Well, again no.  Compromises again rear their ugly head.  While image quality is certainly good (and arguably good enough for most serious photographers), it still lags Sony's offerings and the best of the Micro 4/3 camp.  Additionally, the lens selection is essentially non-existent at the moment, though this will change with time.  The biggest hurdle with the Nikon 1 may be the sensor size.  With the smaller sensor (and very limited fast lens selection), shallow depth of field is difficult to achieve, which might be essential to many professional's work.
On to Part 2: The OM-D, Fuji X-Pro1, NEX-7 and the continued search for perfection.