When I first started this site about 16 months ago, I did a two-part piece examining a little of the history of digital photography and a trending towards mirrorless cameras. Since then, a lot has changed in a relatively short period of time, though the major players are still the same. More and more people are adding mirrorless systems to their DSLR rigs for a lightweight, yet still high quality kit, while many others have done what I have done and switched to mirrorless cameras completely. Let's take a look at how the big players and the industry as a whole stands as of May 2013.
Trends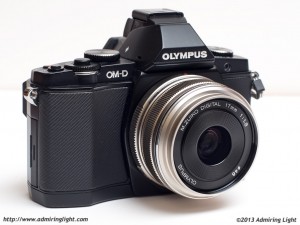 It's sort of difficult to weed out where things stand in the mirrorless segment of the camera industry at the moment.  As a whole, mirrorless cameras have taken over in Japan and are highly sought after in Korea as well.  In Japan, they actually sell better than DSLRs, though this level have penetration has not reached other parts of the world.  Sales overall in 2013 are down from 2012, but this is the case for the camera industry as a whole too.  Plus, many people bought in last year with the NEX-7 and Olympus OM-D, and probably aren't on the continual upgrade cycle.  Since this segment of the industry is still only 4 years old, it will take a little more time to see the long-term foothold.
What I have seen colloquially here in the US is that many serious shooters are adding mirrorless systems to their kit, but the average person who is looking to upgrade to a better camera is giving them a pass, opting instead for low-cost DSLRs, since they associate 'DSLR' with 'professional', even if most of their shooting would actually be much better served with a mirrorless camera.  I think we'll see this change over time as more and more advanced shooters and pros begin using mirrorless kits as a supplement or replacement for the big SLRs.
Mirrorless cameras are also still lagging behind DSLRs when it comes to continuous autofocus, and so are not a great choice for sports and event shooters.   Phase detect hybrid autofocus is being incorporated into a lot of cameras, and as this technology improves, it can allow for the very fast and precise AF that many mirrorless systems have in single shot, while also adding great continuous autofocus.  Let's hope it's a prominent feature of upcoming mirrorless cameras.
Where we stand now:
Now, in 2013, all of the major photographic manufacturers have created mirrorless systems.  Here's a brief overview of the systems and where they stand.  I'm going to go in-depth into the three systems that I think have the most promise into the future.
Micro 4/3 (Olympus and Panasonic):

The original mirrorless system, Micro 4/3 continues to grow and evolve.  Depending on which metric you look at, it's the most popular of the mirrorless systems, and it has by far the deepest lineup.  A whopping 27 cameras have been made for the Micro 4/3 system, along with 23 zoom lenses (though many overlap or are revisions of similar designs) and 28 prime lenses.  Of these lenses, there are at least 16 that I would consider very high-grade lenses, allowing for extremely high image quality.  

Sony NEX-7

Sony NEX: Depending on which metric you look at, the NEX series may be the most popular worldwide, and is the best selling in the United States.  Sony's outstanding APS-C sensors have given a lot of popularity to this line, and with great features like focus peaking and very small bodies, the NEX series is popular among people who want to adapt manual focus lenses (though all mirrorless cameras can adapt nearly any manual focus lens).  The lineup isn't as deep with Sony.  They've made some excellent bodies and have released 9 cameras and 7 camcorders (including a full frame model!), but the lens lineup from consists of only 7 zooms and 6 primes, of which maybe four are high-grade.  The good news is that third party lenses bring that number to 24 total lenses (excluding cinema primes, which total 6 from Zeiss).  A lot of these are very good.  We'll get into more in a bit.

Fujifilm X-Series: A dark horse in the race, but perhaps with the most promise, Fuji's X-series debuted last year with the X-Pro1 and then was augmented by the smaller and similarly capable X-E1 in the fall.  The lens lineup is sparse, with 6 native lenses (two zooms and four primes), with four more on the way in the next year, plus two Zeiss lenses officially announced with a third later in the year.  The good news with Fuji is that ALL of the lenses are high-grade lenses, and they fill a good range.  Fuji's cameras have an excellent sensor and great ergonomics and controls, but are a ways behind in autofocus performance and they have a fair bit of polishing to do.
Samsung NX: Samsung was one of the earlier players in the mirrorless game, but have never really made any noise.  The early bodies had noisy sensors, and they've never made much of a push in advertising, at least in the US.  They're the relatively complete system that nobody knows about.  And, like that sounds, I've never even taken a shot with one.  Samsung has released 11 bodies and 11 lenses, and Samyang has 5 native NX mount lenses as well.  A handful could be considered serious glass.
Nikon 1: Nikon's 1 series is selling surprisingly well.  I'm sure the high level advertising and the Nikon name are helping, though the system is not really geared towards serious or professional use.  There are 4 bodies and 10 lenses for Nikon 1, with only the most recent addition, the 32mm f/1.2, being geared towards enthusiasts.  The sensor is the smallest of the major mirrorless competitors, but it has by far the best continuous autofocus.  We'll see if Nikon starts to add to the system to entice some pro users to

the 1.

Pentax Q

Pentax Q/K-01: Pentax wins my award for most bizarre entries to the mirrorless game.  The K-01 was a mirrorless camera that used the existing K-mount for their DSLRs.  I questioned at release the point of such a camera…it featured minimal savings on camera size while offering no size benefit to the lenses, and so really had no point.  Pentax' other dedicated mirrorless system, the Q, certainly gets high marks for size, with its ultra tiny camera and lenses, but the sensor is smaller than in most compact cameras, and the lenses are only OK.

Canon EOS M: Canon was late to the mirrorless game, announcing their EOS M camera in October of 2012. Unfortunately, Canon doesn't seem to be taking this market seriously.  The EOS M is the only body to date, has horribly slow autofocus and lacks any real high-grade features, and there are only two lenses for the system.  Canon will point you to the army of EF lenses that can be used with an adapter, but as I did with the Pentax K-01, I say that misses the point of mirrorless.  If you have to use huge lenses on a tiny camera, there's no point in having the tiny camera.
So, there's the rundown.  I'm going to take a deeper look at what I view as the top three mirrorless systems for serious amateurs or professionals, and what's on the horizon.  Those three: