Sony NEX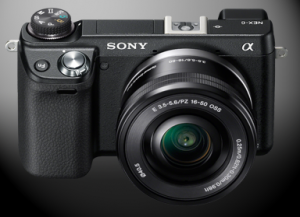 The Sony NEX system, which uses the E-Mount, has been a great success.  Sony waded into the mirrorless pool shortly after Olympus and Panasonic, and made waves with their larger APS-C sensor and smaller body.  The NEX cameras are all still very small…just a thin plank of camera, with a grip and mount on it.  They were also the first to integrate an EVF into the corner of such a small body, thereby eliminating the hump seen on many other cameras with built-in viewfinders.  The NEX-7, which was launched in 2011, helped the NEX series surge among serious photographers, providing a great 24 megapixel sensor in a tiny body.
In 2012 and 2013, Sony released four new NEX bodies: the NEX-F3 (which is already discontinued), NEX-5R, NEX-3N and the NEX-6.  Of these, the NEX-6 is the bright spot in the lineup.  It features a lower resolution sensor than the NEX-7, at only 16 megapixels, but is better in low light, features an improved EVF and for the first time, a standard ISO hotshoe to replace Sony's proprietary one in earlier cameras.  The NEX-6 has been a rousing success.  While I am not a huge fan of the NEX bodies from an ergonomic and usage standpoint (the grips are uncomfortable to me, and the controls are very 'gadget' like and not very 'camera' like), there is no doubt that these are serious cameras with outstanding image quality, great autofocus and a host of wonderful features, many of which are not found on other cameras.
Lenses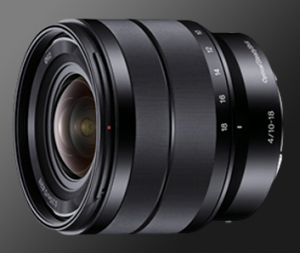 However, the downside to the NEX system has traditionally been its lens lineup.  For some reason, Sony has taken a while to realize that a camera system is only as strong as its lens lineup.   Sony is in the odd position of having released 9 camera bodies and only 13 lenses.  Most of the early lenses, with the notable exception of the Zeiss 24mm f/1.8, were only of slightly above average image quality, and most were also somewhat large.  Luckily, recently, Sony has started really expanding the lineup with some quality glass. In late 2011, the 50mm f/1.8 OSS was released, and is a strong portrait lens, while they fleshed out the system by releasing an excellent ultra-wide angle zoom in the 10-18mm f/4 OSS.
In addition to Sony's expanded offerings, Carl Zeiss is releasing two new lenses, a 12mm f/2.8 ultra-wide and a 32mm f/1.8 normal prime for both Sony NEX and Fuji X.  As the lens options for the NEX series grow, so does its potential.
There have been rumors of a possible full-frame NEX stills camera for some time, as the mount is large enough to accommodate full-frame lenses.  These rumors have been fanned with the release of the full-frame NEX-VG900 camcorder from Sony, which uses the E-mount.  However, I don't really know if Sony will do a full-frame NEX.  First of all, most of the NEX lenses don't cover the image circle of a full-frame sensor, which means you'd have a second set of E-mount lenses for the full-frame NEX, and these would need to be majorly differentiated from their APS-C brethren.  Secondly, given the relative size of the NEX lenses compared to something like Micro 4/3, it is conceivable that most of the full-frame lenses would be even larger, which may end up reaching a point of diminishing returns.  I may be wrong, but I don't see a full frame mirrorless from Sony coming out in the next year.