What types of adapters are there, and where can you get them?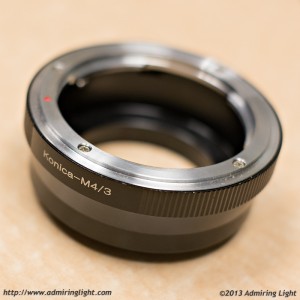 Most lens adapters are simple mechanical adapters that have the lens mount of the lens on one end, and the different lens mount to the camera on the other end. While you can spend around $150 for 'high end' versions of these adapters by makers such as Metabones or Kipon, I have found that for most lenses, the cheap adapters you can find on eBay for $10-$20 are every bit as good, and do the same thing.
For more complex adapters, such as those for Contax G lenses, you can get by with a cheap adapter for about $25, but the more expensive adapters from Metabones tend to allow the lenses to focus much more smoothly.
There are also some rather expensive adapters that allow some modern Autofocus lenses to be used with autofocus on some mirrorless systems. I haven't had a chance to use these, but I know Metabones makes a Canon EF to Sony NEX adapter with electrical connections that allows the camera to focus the lens, use image stabilization and use auto aperture. When adapting modern auto-aperture lenses, you will need an adapter that has some sort of electrical connection to the lens to send the signal to stop down the lens.
However, for mirrorless cameras, modern AF lenses are rather large an unwieldy, so I tend to stick to the much smaller manual focus lenses for my cameras.
There are also special tilt-shift adapters available for some lenses and mirrorless systems (many are available for Nikon F mount lenses) that allow any regular full-frame lens to be used as a tilt shift lens on a mirrorless camera. This is a great way to add tilt-shift capability without shelling out big bucks for specialized tilt-shift lenses.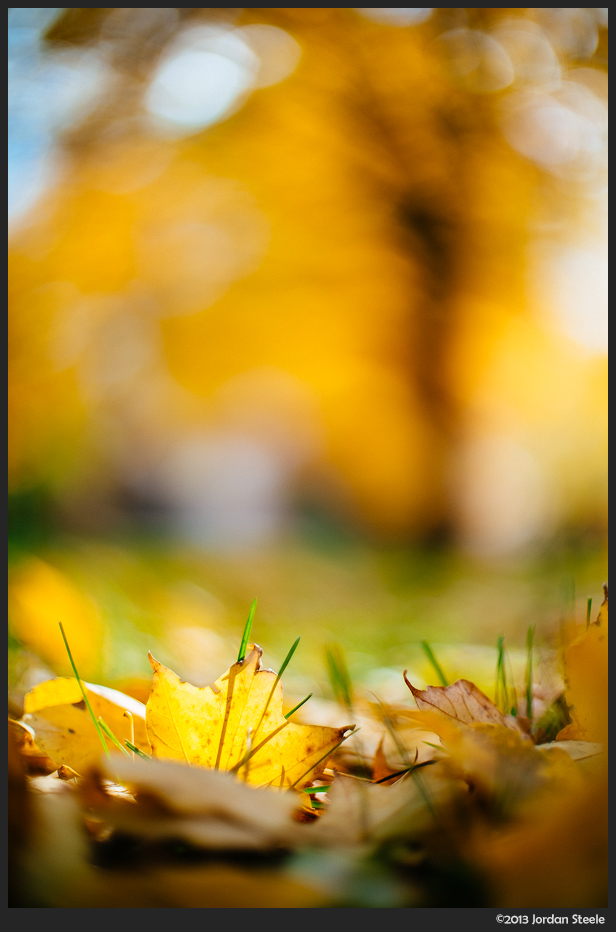 Finally, there's a new type of adapter with optical elements, first developed by Metabones, called the Speed Booster. This is actually a 0.7x wide-converter. The result is that a lens becomes .7x wider and 0.7x faster to boot. Therefore, a 50mm f/1.4 lens when used on the Speed Booster becomes a 35mm f/1.0 lens. When used on APS-C, the resulting combination acts very much like the 50mm's native focal length and aperture on full frame, with regards to depth of field. If you really want that full frame look, or to use lenses at their original intended field of view, the SpeedBooster is a great way to do that. They are available in a variety of lens mounts for Sony NEX, Fuji X and Micro 4/3.
What types of lenses are best suited to adapting for mirrorless?
While any lens could be useful to the right photographer depending on their needs, most mirrorless shooters are using those cameras because they like the small size. Therefore, adapting smaller lenses is often what's wanted. However, that's certainly not the only reason to adapt. Let's take a look at a few scenarios and lens types and how they generally perform on today's mirrorless systems.
Rangefinder Lenses
Rangefinder lenses are ideal for adapting to mirrorless CSCs because they are generally very small, have a short register distance (so the adapter is correspondingly small), and often have very high image quality. Lenses that fall into this range are Leica M mount, Leica Thread Mount, and Contax G. While there were some other proprietary rangefinder mounts out there, these three are the big ones, and make up the majority of the good rangefinder lenses to adapt.
The Leica M mount has been around for decades, and is the 'gold standard' of rangefinder mounts. In addition to the tremendous Leica M lenses, hundreds of lenses from other manufacturers such as Carl Zeiss, Konica, Voigtlander and Minolta have been produced in the M mount. The M mount has a 27.8mm register, so adapters for Fuji X, Sony NEX and Micro 4/3 are small: around 10mm or shorter. Also, these lenses tend to be extremely compact, so even when using very fast lenses, the overall package is still very small.
Many of these lenses are among the finest lenses ever produced for ANY system. On the down side, M mount lenses, even those that are quite old, are often very expensive, making this likely the most expensive mount to start adapting. M mount lenses made by Leica are generally in the $300 range at the low-end, for old and slow standard lenses, up to $12,000 for the rarest fast lenses. New Leica M mount rangefinder lenses are between $1,500 and $10,000. The good news is the Carl Zeiss and Voigtlander Leica M mount lenses are considerably less expensive, usually by a factor of 5 to 10.
There are some even older lenses (and some new ones too) that use the M39 or Leica Thread Mount, which is a screwmount rangefinder mount. There are some great small lenses with this mount that merit a look as well.
Even the autofocus only Contax G system, which was around in the late 1980s and 1990s has lenses that can be adapted to mirrorless systems. These lenses require a more complex adapter, as they do not have a focus ring. The adapter will have a focus ring built into it, which turns the autofocus drive screw on the lens to allow for manual focus. Many Contax G lenses, which were made by Carl Zeiss, are available in excellent condition, and generally cost between $300-600 depending on the lens. The shot below was taken with the Contax G 90mm f/2.8 Sonnar on the Fujifilm X-E1.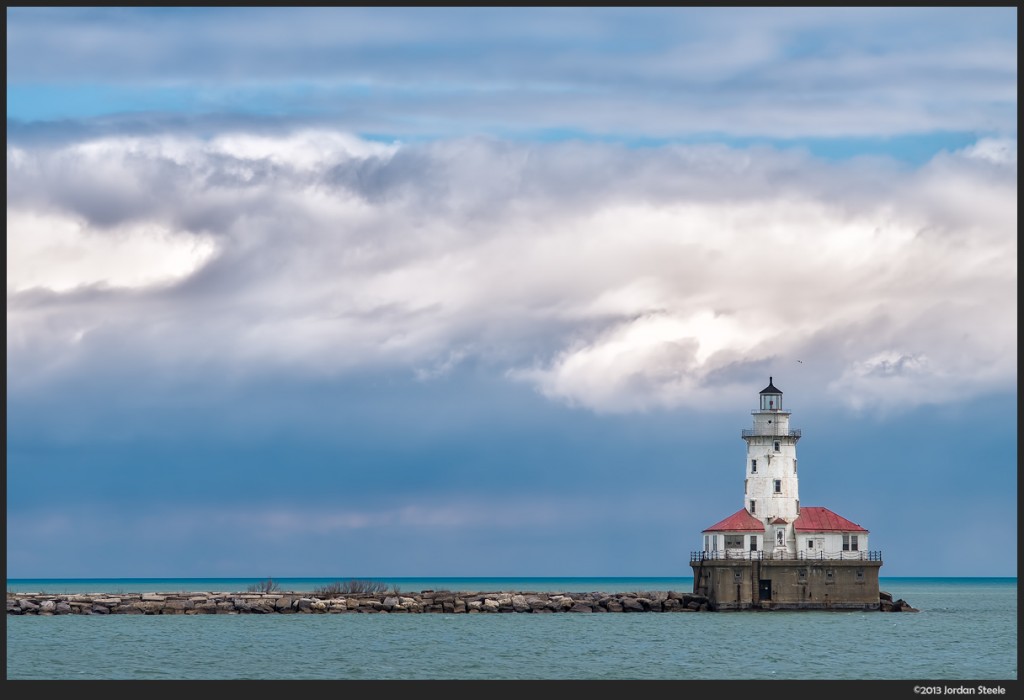 Moderate Wide-Angle to Short Telephoto Primes from Manual Focus SLRs
This class of lenses comprises the most abundant selection, the potentially lowest cost and the best price/performance/size tradeoffs when adapting lenses. There are literally hundreds of 35mm, 50mm and 85mm lenses available for a host of manual focus SLR systems. Because these lenses had no electronics or focus motors, they are considerably smaller than today's autofocus lenses of similar focal length and aperture. Above all, these lenses still generally perform extremely well on today's digital cameras, even though in many cases they are as much as 60 years old.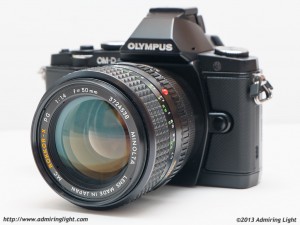 Need a fast portrait lens for Micro 4/3, but don't want to spend $400 on the Olympus 45mm f/1.8? Pick up an old manual focus 50mm f/1.8 such as the Canon FD 50mm f/1.8, the Super-Takumar 55mm f/1.8, the Minolta MD 50mm f/1.8 or Nikon AIs 50mm f/1.8. These lenses are outstanding optically and can generally be had for less than $30 US, along with about $10 for the adapter. Want a little extra speed? 50mm f/1.4s from these manufacturers are often found in the $85-115 range. That's a lot of speed and optical quality for very little cash.
With my Fuji X system, there currently isn't a fast portrait lens available for the system, though one is coming soon. Until then, I use my Konica Hexanon 57mm f/1.2 for shallow depth of field portraits with a field of view equivalent to 85mm on full frame. For a little longer portrait use, I use a fully manual Canon EF mount Rokinon 85mm f/1.4 for extra-shallow depth of field and a Canon FD 85mm f/1.8 for everyday use due to its smaller size.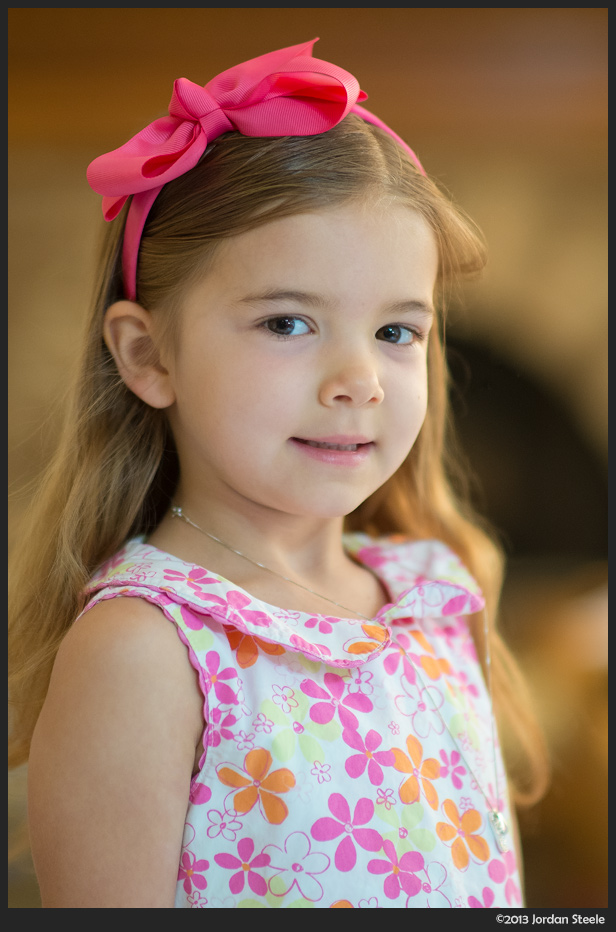 I own (and have owned) many 50mm lenses from Konica, Canon, Minolta, Contax and more, and they all have very different ways of rendering the scene. The Canon lenses are very neutral and provide nice sharp details, moderate contrast and good bokeh. The Konica lenses have a dreamy quality wide open (while still maintaining high detail). Carl Zeiss Contax lenses have extremely high contrast, brilliant sharpness, but a harsher out of focus rendering. When choosing lenses to adapt, you can choose those lenses that fit your shooting style or preference.
Also in this range and a great candidate for adapting are manual focus Macro lenses. Macro lenses are almost always outstanding optically, and older manual focus macro lenses are generally significantly less expensive than the native mirrorless macro options. Since macro shooting often is done using manual focus, you don't lose a lot of functionality as well. Adapting a good manual focus macro lens is a great way to get started in true macro shooting without spending a lot of money.
Big Guns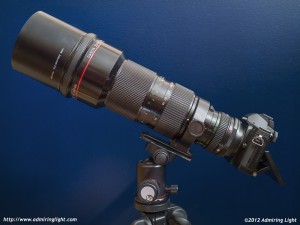 Finally, one area where adapting can make a lot of sense for mirrorless shooters is with long, fast glass. No mirrorless system currently has any native telephoto options in the supertelephoto range with very large apertures. Since all current mirrorless systems are APS-C or smaller, you can take advantage of the smaller sensor and get some extra reach while adapting some long fast glass to really get some reach and blur out some backgrounds.
Options here range from relatively inexpensive moderate telephotos such as the Canon FD 200mm f/2.8, which currently sells for around $175, up to giant glass like the Canon FD 500mm f/4.5L.
The Canon FD mount is really the sweet spot for the big supertelephotos, in my opinion. While other manufacturers have certainly made outstanding fast telephoto lenses, Canon made their bread and butter in the 1980s by creating the best supertelephotos in the business, and the FD mount supertelephotos are truly outstanding, even today. While you don't have the fast autofocus of a modern EF mount lens or Nikon G lens, a lens like the Canon FD 300mm f/2.8 can be had for as little as $1,000 on the used market, and has optics that are on par with their autofocus brethren at a fraction of the cost.
I use a relatively rare Canon FD 50-300mm f/4.5L, which gives me the same field of view as a 100-600mm lens when used with my Micro 4/3 cameras, and the field of view of a 75-450mm lens when used on my Fuji cameras, with a constant f/4.5 aperture and truly stellar image quality. I use this lens for some wildlife shooting, as well as my main lens for shooting professional golf. Below is a photo of Rory McIlroy, taken at the Memorial Tournament in 2012, with the Olympus OM-D and the FD 50-300mm f/4.5L.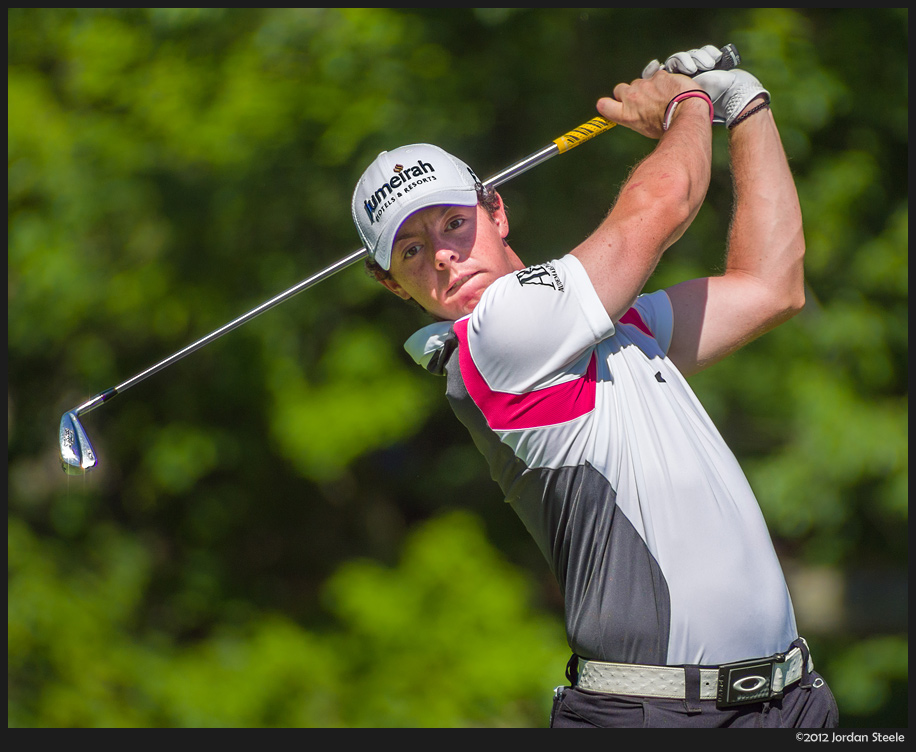 Zoom Lenses
A note about zoom lenses: While there are exceptions, the majority of old manual focus zoom lenses are pretty terrible optically. Modern pro-grade zoom lenses are often very close in performance to prime lenses, but in the 1960s and 70s, and even often into the 1980s, this wasn't the case. If you find some cheap manual focus zoom lens, its performance will likely be pretty poor on a modern digital sensor.
I did mention that there were exceptions, however. Canon made some excellent zoom lenses in the latter days of the FD mount that are quite good. The FD 50-300mm f/4.5L that I mentioned earlier is one of these. It's truly excellent throughout the range. The FD 80-200mm f/4L is also outstanding. In the cheaper range, the FD 70-210mm f/4 is also relatively good, though falls short of excellence.
Carl Zeiss also made some phenomenal zoom lenses for the Contax/Yashica mount, and these include the 35-70mm f/3.4 and the 80-200mm f/4. The Leica M 'Tri-Elmar' lenses, which are zooms with discreet stops, are also very good, though extremely expensive.