Well, my time at Photokina 2014 is at an end.  I've had a great time, and even took some time for myself to do some sightseeing and enjoy being in German culture again.  I lived in Germany for 3.5 years, between 2002 and 2006, and this is my first trip back since I returned to the US.  It's been great reconnecting with this country.  Anyway, I'll have a Photokina recap coming soon with some very interesting observations concerning the visitors to Photokina, and how it relates to the current camera market.  Today, I'm going over a bunch of different things.  Sigma's APS-C compact camera line, some new Micro 4/3 lenses, and some big stuff: The Zeiss Otus 85mm, the Leica S medium format camera and the Canon 400mm f/4 DO II.
If you've missed my previous articles covering all the new camera news here at Photokina, check out the links below:
So why am I lumping all this other stuff into one big article? Well, the rest of these items are cool things…but there's not pages of discussion to be had at this time on each individual item.  So let's dive into some of the remainder of my Photokina testing.
Sigma DP1 Quattro
Sigma certainly grabbed headlines with their bizarrely shaped new line of 'compact' cameras when they were announced last year, and the DP1 Quattro is the wide-angle version of this multi-camera line.  The DP1 Quattro features an APS-C Foveon X3 Quattro sensor with a 19mm f/2.8 lens and a bizarre body shape.  Now, unfortunately, I wasn't able to test the DP1Q's most essential feature: that 19 megapixel Foveon sensor, which should produce insane amounts of detail due to the three layer sensor arrangement.  I did, however get to test out handling, operational speed, focusing and so on.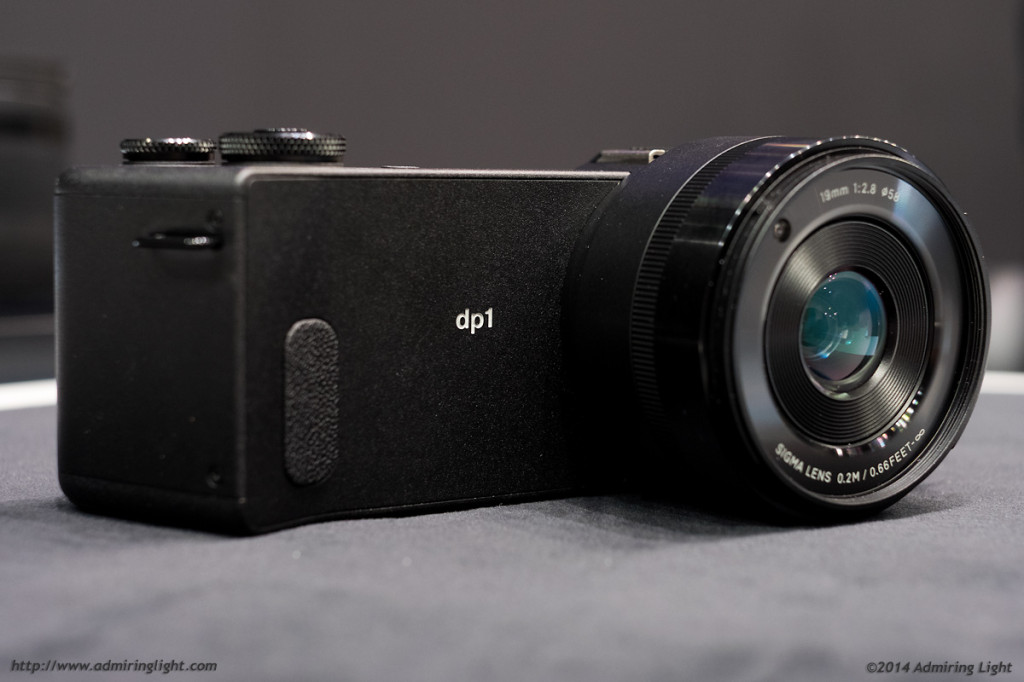 If I had to sum up the DP1 Quattro in one word, that word would be 'slow.'  If I had two words, it would be 'slow, awkward.'  Yes, I found the DP1 Quattro to handle almost as poorly as it looks like it handles.  The balance is actually rather nice, but the overly long body is not going to fit into many small camera bags, and it certainly won't fit in a pocket.  The grip is also quite awkward and uncomfortable to hold, at least to me.  I'm not quite sure what Sigma is thinking here.  I'm OK with strange-looking designs if they confer a benefit on the user, but the Quattro line doesn't, at least on first impression, appear to do that.
I also found the change in depth from the four-way controller on the rear of the grip to the buttons next to the touch screen to be incredibly jarring to go between.  It's only about a half inch, but these controls might as well be on different sides of the camera, as they simply don't feel like one interface due to that depth gap.  It's not good.  On the plus side, the quality of the rear screen is quite good.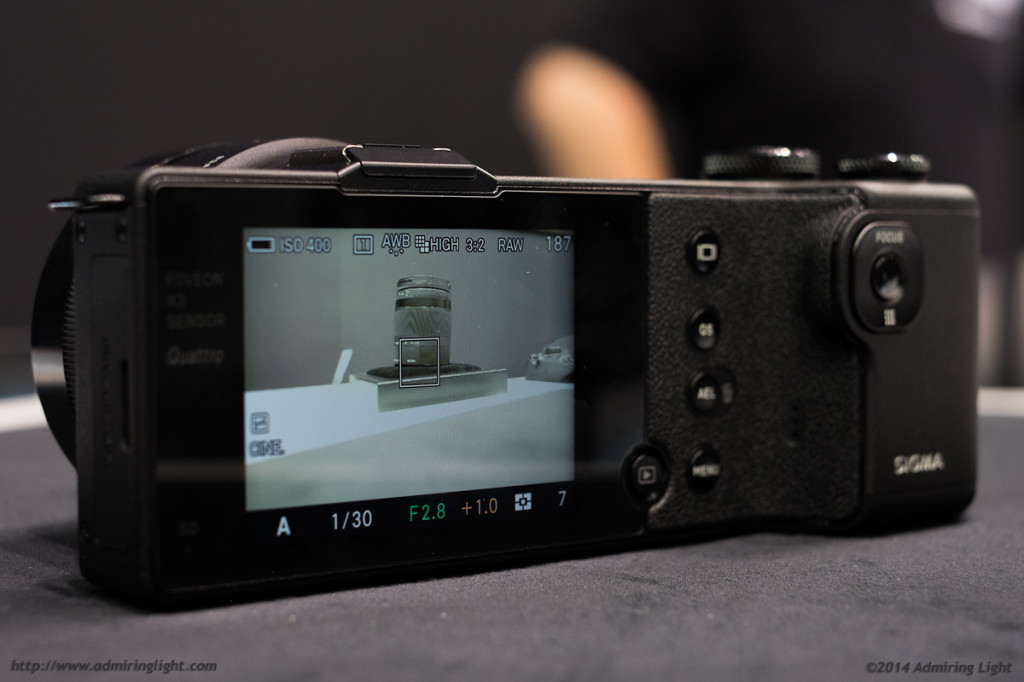 I also mentioned slow, and indeed, it's a slow camera.  It's slow to start up, slow to autofocus (though not terrible), slow to take the picture, slow to write to the card, and, most infuriatingly of all, slow to allow you to take another picture.  Now, if you're using this camera for landscape or other such work, those issues won't pose a problem, but this is not a 'decisive moment' camera.  Still, Sigma has been making some excellent lenses as of late, and the Foveon sensor is known for its excellent low ISO image quality, so if the speed issues aren't a bother and you can find a place to put this camera, it may still be worth a look.
Kowa Prominar Lenses for Micro 4/3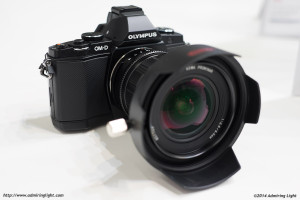 I stumbled upon the Kowa booth on day 2 of Photokina and had a quick look at the three lenses they recently announced.  These are fully manual lenses, including an 8.5mm f/2.8, a 12mm f/1.8 and a 25mm f/1.8.  These lenses are solidly built of metal and glass and operate very smoothly. They also come in multiple colors, including green! They are also rather large lenses (for Micro 4/3…they're quite compact in the grand scheme of things).  The 12mm f/1.8 and 25mm f/1.8 are both notably larger than the similar specification autofocus lenses from Olympus.
However, the 8.5m f/2.8 is the most interesting of the three lenses, as it's one of the widest primes available for the system, with a focal length equivalent to a 17mm lens on full frame.  This lens is large for Micro 4/3, but provides a nice angle of view and comes with a beautiful metal petal lens hood, which you can see on the image to the right with the OM-D E-M5.  The camera they had there with the lens didn't have a card in it, so I couldn't judge image quality on the rear LCD. These may be worth the look if you're after a budget wide-angle or normal lens but still want excellent build quality.
Tamron 14-150mm for Micro 4/3
Tamron's 14-150mm f/3.5-5.8 has been out for a little while now, and offers a competitor to Olympus' own 14-150mm.  The two lenses are quite similar and size, and the Tamron is a typical plastic super-zoom when it comes to build quality, though I have to say, they've done a great job with the zoom action, which was extremely smooth and simply felt great to use.  Early reports show tis lens to be pretty good optically, and it's a good option for those 'all-in-one' types of shoots.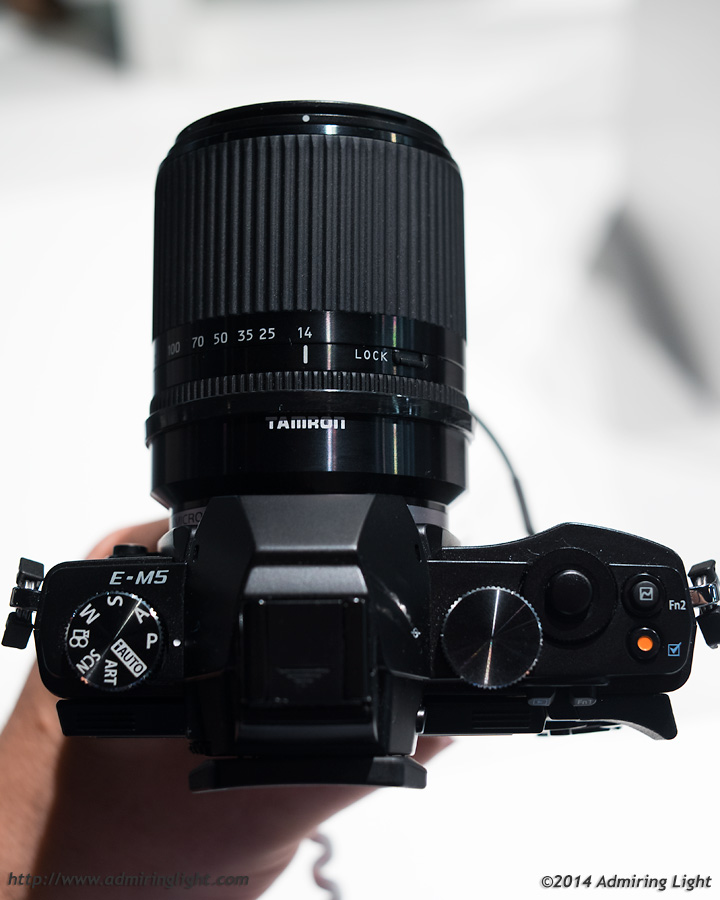 Photo Clam
I also passed by the Photo Clam booth.  If you don't know of Photo Clam, they make a line of Arca-Swiss quick release compatible ballheads.  I've actually owned a Photo Clam PC-36 for about 3-4 years, and it's been a fantastic head for my main tripod.  I started talking with them and I noted that my PC-36 had been great, though I hadn't' stressed it with a bunch of weight over time since I switched to mirrorless (though it's held my 1Ds II + Canon 70-200/2.8L IS II). They then showed me their new Mirrorless Camera universal quick-release plate.
Why am I spending time talking about a QR Plate?  Because this is the first universal plate that I've seen that actually makes sense on mirrorless cameras.  It's very thin, about half the depth of a standard QR plate (the dovetails are sideways).  This fits the body of my X-E2 very well (though since it's universal, it obviously doesn't have a cutout for the X-E2 battery door), and should work very well on most any mirrorless body.  I've been using a Really Right Stuff universal plate when I test new cameras, but this Photo Clam will replace it for me, as it just works better on the smaller bodies (I do own RRS custom plates for my X-T1, NEX-6 and a6000).  If you don't want to shell out for a custom plate, but still want something that will fit your slimmer mirrorless camera, this is worth a look.  Photo Clam was nice enough to provide me with one, so thanks, Photo Clam!  They don't have the new mirrorless plate on their website yet, but it should be up soon! (http://www.photoclam.com)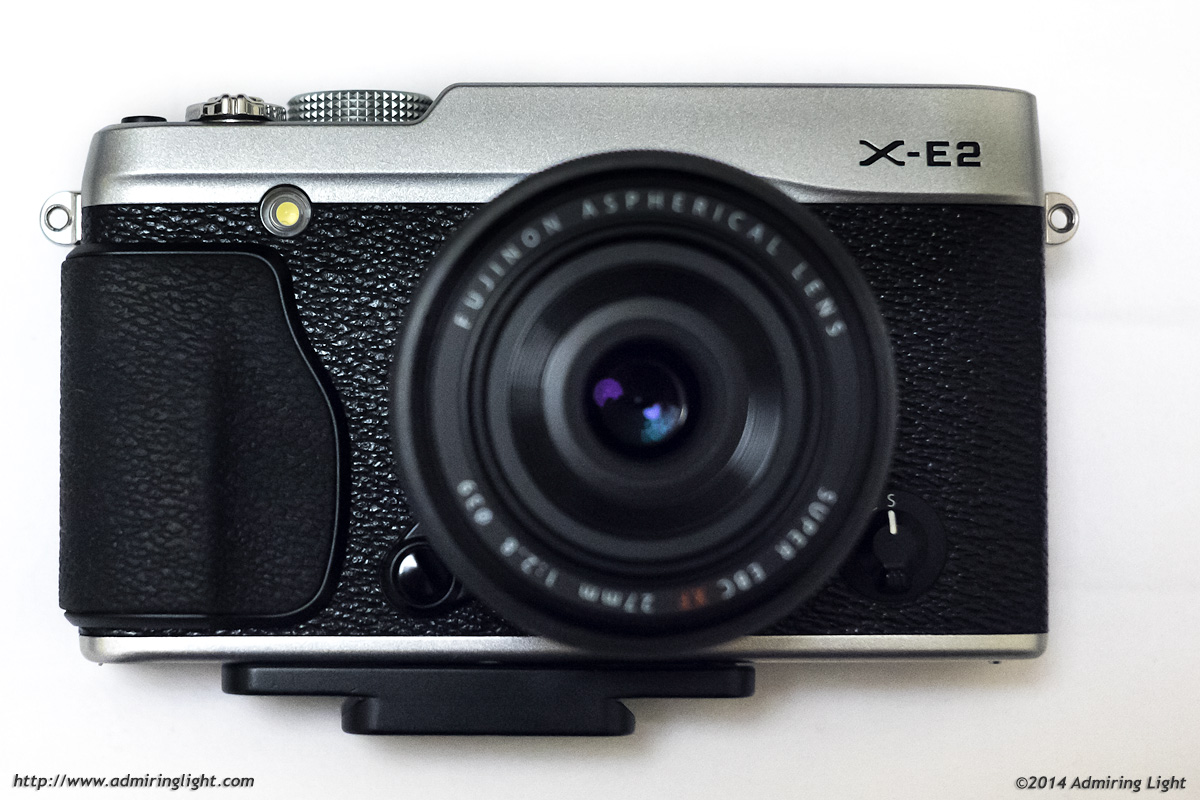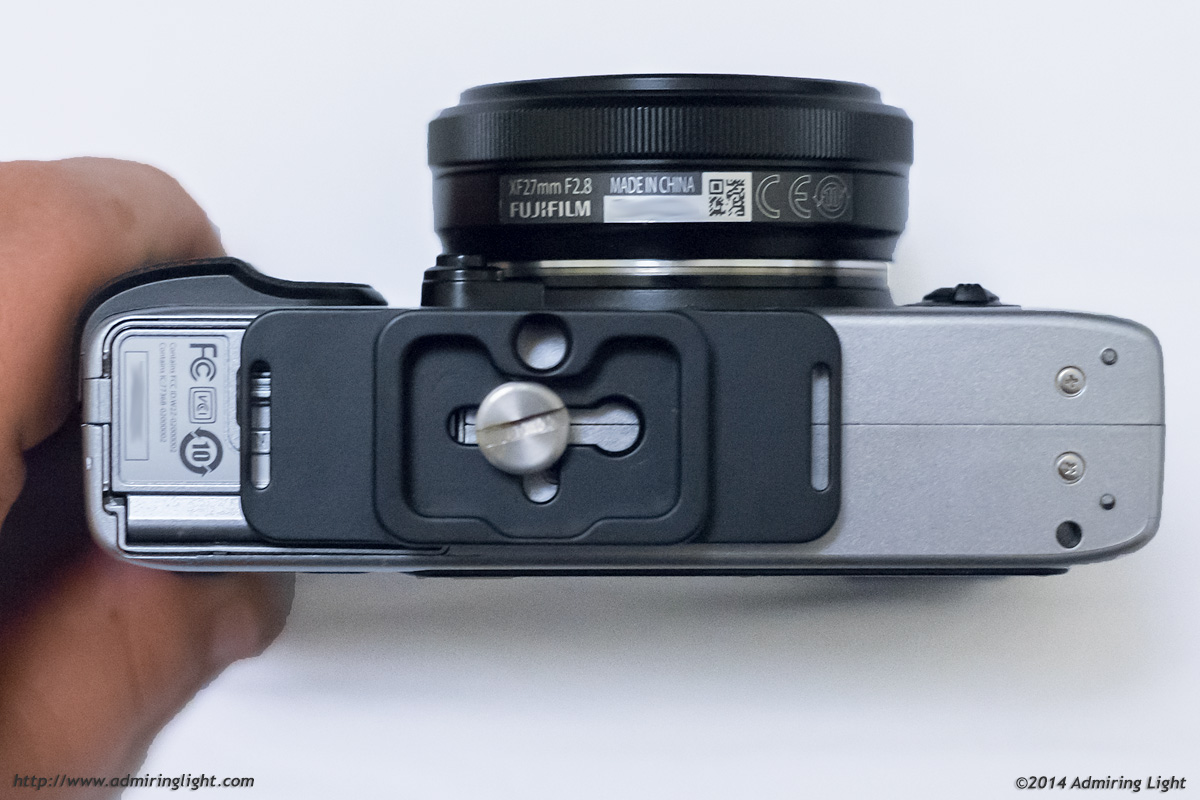 Now on to the big boys: