Image Quality
Designing 50mm lenses is often an effort in compromise. Lens designers often have to decide whether to go all in on wide open image quality, and sacrifice absolute quality stopped down, or focus on sharpness at the expense of bokeh. However, when shelling out $2,300 for a 50mm lens, you have to expect stunning image quality with few compromises, even at the maximum aperture of f/1.2. Thankfully, Canon has delivered that with this lens.
Sharpness
If you buy the RF 50mm f/1.2L, most people will want to be able to use the lens often at f/1.2. Previous Canon ultra-fast 50mm lenses have had OK sharpness at f/1.2, but lacked any sort of high resolution and biting contrast at that wide aperture. With the RF 50mm f/1.2L, Canon has delivered a lens that produces extremely sharp images right out of the gate. Lens sharpness is outstanding at f/1.2 over about 90% of the frame, with a bit of softening towards the edges and corners, where they 'only' reach very good levels. Stopping down to f/2.8 or f/4 brings those corners up to excellent sharpness for situations where fine detail is needed across the frame.
I was also surprised to see that the lens loses very little sharpness even when focused near its minimum focus distance, which is a very respectable 0.4m. The same is true at infinity. I've not seen an ultra-fast 50mm produce this level of resolution wide open throughout its focus range. Ever.
The image below showcases what the lens can do. It's just a casual snap, but it's taken at somewhat close distance, at f/1.2. You can see the excellent sharpness, the high contrast at the focal plane, wonderful smooth transition to the blurred background and absolutely dead accurate autofocus on the eyes. Click here for a 100% crop of the focus point.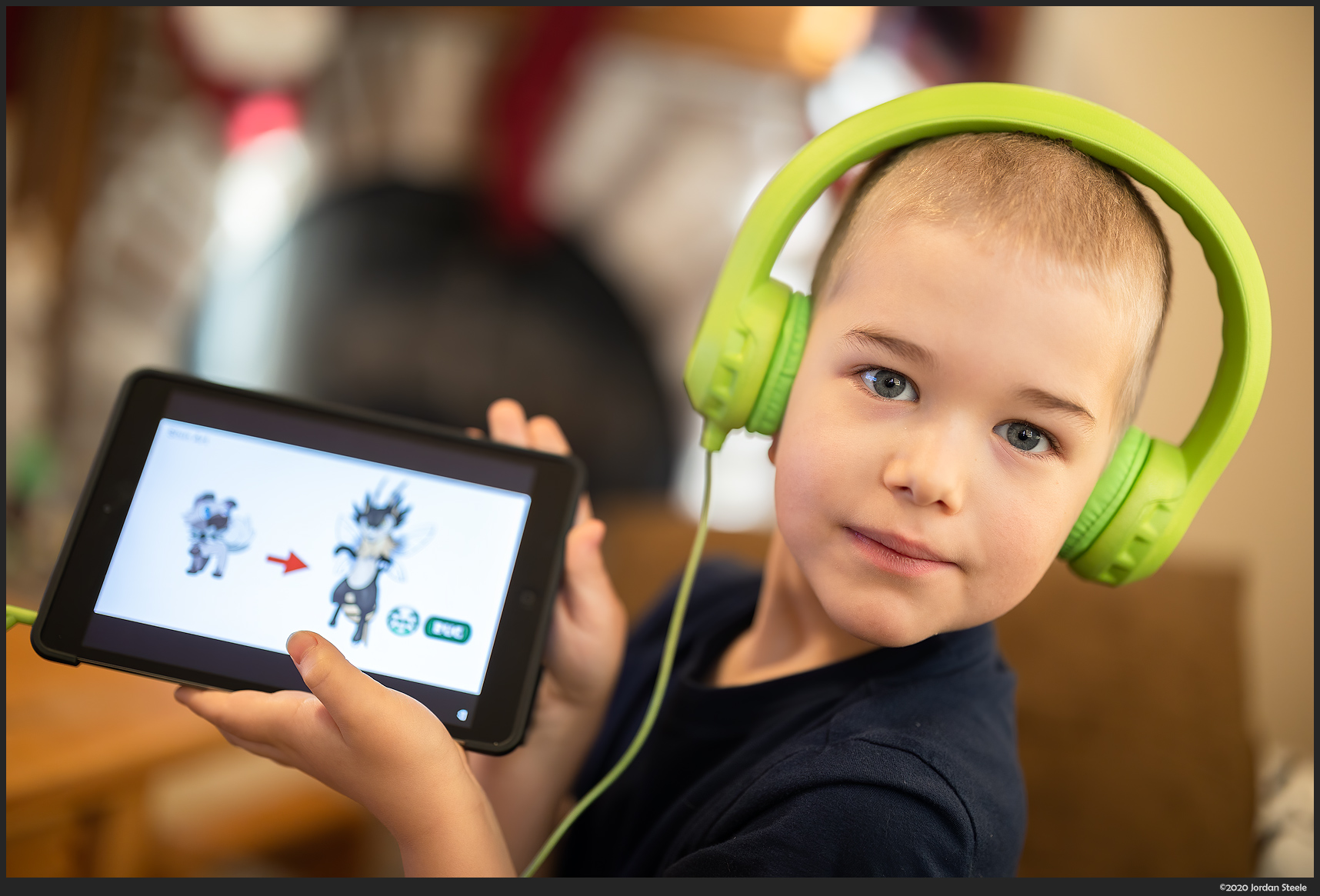 Bokeh
Of course, an f/1.2 normal lens is often used to blur out the background and focus your subject, and so bokeh is of prime importance. Overall, the bokeh on the RF 50mm f/1.2L is excellent, but it isn't without a few issues.
For most shooting, what will stand out to you is the beautiful soft transition to a creamy background, and that's really where a lens like the 50mm f/1.2L excels. The lens produces soft, creamy blur in most situations. The one caveat is that specular highlights with point light sources can sometimes display concentric rings as a result of the aspheric elements in the lens, and like most ultra-fast lenses, there is mechanical vignetting that results in a cats-eye shape as you move away from the center. With the RF 50mm f/1.2L, that cat's eye begins rather close to the center of the frame. The Christmas lights in the background below showcase this.
The lens has a 10-bladed aperture and maintains a rather round shape when stopping down, though the straight edge of the blades can be slightly visible, and mechanical vignetting is gone by around f/2.8, producing even circles across the frame at this aperture and smaller.
Despite less than perfect specular highlights, the overall rendering of the blur is gorgeous. Combined with the high sharpness wide open, it produces outstanding isolation of your subject and a very pleasing look.
Color, Contrast and Chromatic Aberration
As I've already mentioned in passing, the RF 50mm f/1.2L shows excellent contrast right from f/1.2, and this continues throughout the aperture range. Color is rich and vibrant and has the typical Canon L signature.
An area where the RF 50mm f/1.2L really excels is in control of chromatic aberration. Lateral CA is not field relevant, and longitudinal CA is also exceptionally well controlled, with just a very slight green tint behind the focus point and a bit of purple in front, but I even found this to only show itself in rare situations when zooming to 100%. Stop down a bit and any residual CA disappears. This is really a stunning performance for an f/1.2 optic.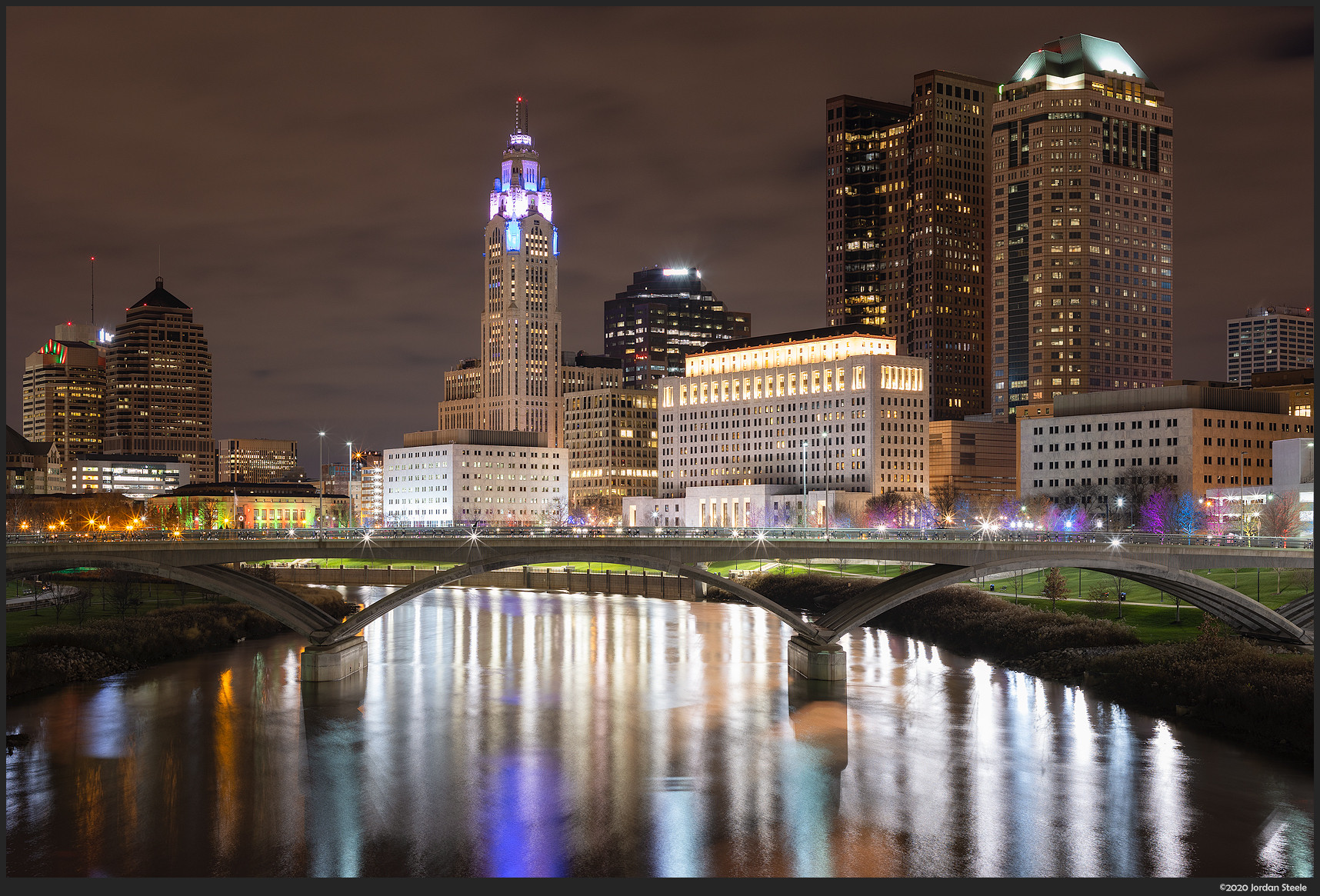 Distortion, Flare and Vignetting
The RF 50mm f/1.2L does not rely on software corrections for distortion, displaying an essentially distortion-free image optically. It's hard to ask for anything more.
The RF 50mm f/1.2L, like a lot of fast mirrorless lenses, does display considerable vignetting wide open, that eases when stopping down to f/2.8 and beyond. If you care about darkened corners at wide apertures, you'll want to employ digital correction of the vignetting, but note that it will increase noise in the corners.
Unfortunately, I did not get a chance to test the lens for flare against the sun, as it was overcast during the time I had the lens for review. I did not see any obviously flaring issues when shooting against bright artificial light at night, however.
In all, the RF 50mm f/1.2L is a marvel of optical engineering. It's got a super-fast f/1.2 aperture, but it impresses by not only being good wide open, but rather exceptional, with biting sharpness, gorgeous bokeh, and excellent control of chromatic aberration and distortion.