Image Quality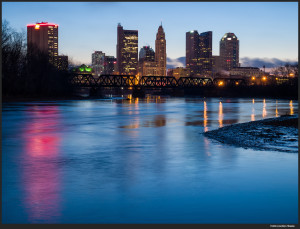 Dynamic Range and Color
The GM1 features a very similar sensor to that found in the GX7, and as such, it provides very good dynamic range and color response.  The GM1's dynamic range might be just a little less than that of the GX7, but you'll hardly notice.  It's worth watching the highlights in extremely contrasty scenes, and shadow areas can show some noise if pushed too hard, but overall, it's on a very high level.  The GM1's color response is very good, and I found my images to result in natural colors and rich tones.
Noise
Noise control with the GM1 is in line with the other 16 megapixel cameras in the Micro 4/3 line from the past year.  Overall noise control is quite good, with low noise images up to around ISO 1600 and usable images up to around ISO 6400.  Higher sensitivities are usable for small prints or web use in a pinch, but they do have a considerable amount of grain.
JPEG Quality
I don't generally shoot a lot of JPEG, but it's nice to see that Panasonic continues to improve its JPEG quality.  While it's still a little higher in artifacts than I'd like, overall quality is fairly good.  Panasonic has made good strides in JPEG color output and the color casts that plagued earlier cameras are predominantly a thing of the past.  At high ISO, things can get a bit crunchy, but overall quality stays on a high level through ISO 3200.  At ISO 6400, things start getting a little too over-smoothed for my taste.
Video
As mentioned at the beginning of the article, I don't shoot much video, and only briefly utilized it on the GM1.  The GM1 does offer very nice video features, with full manual control, relatively high bit-rates and 1080p/24 video capabilities.  Overall quality looked quite good to my eye, and offers a lot of power in such a small package.